CUSTOM MATTE LABELS & MATTE PRODUCT LABELS
If you want to up the sophistication of your product, custom matte labels might just be the perfect solution. Because these matte product labels don't reflect light like glossy labels, they have a more subdued, elegant appearance. You might use them for gourmet foods, jars and bottles. Matte labels also enhance the look of handmade soaps, lotions, and beauty products.
Some customers order matte labels because they are writable. Matte labels are perfect for name tags at an event your business is hosting. Many craft beer companies use matte labels on their growlers to mark the date of the pour.
Additionally, matte labels work well if you're going for a rustic or vintage vibe. Old timey labels and packaging are trending right now. Matte labels can help you create that subdued, vintage look for your products.
Clear Matte Labels
If you're looking for a fun, trendy label design, consider using clear matte labels for your product. Clear matte labels with bold, minimalist designs can help your product catch the customer's eye. The background practically disappears when placed on the product, letting your design stand out.
Clear labels have a translucent look without the high shine of a glossy finish. They appear frosted, rather than completely see through, and work particularly well with packaging that already has a matte finish.
Another benefit of clear matte labels is how they can help with bubbling. Some clear labels have a tendency to bubble when applied, but the finish on clear matte labels is more forgiving.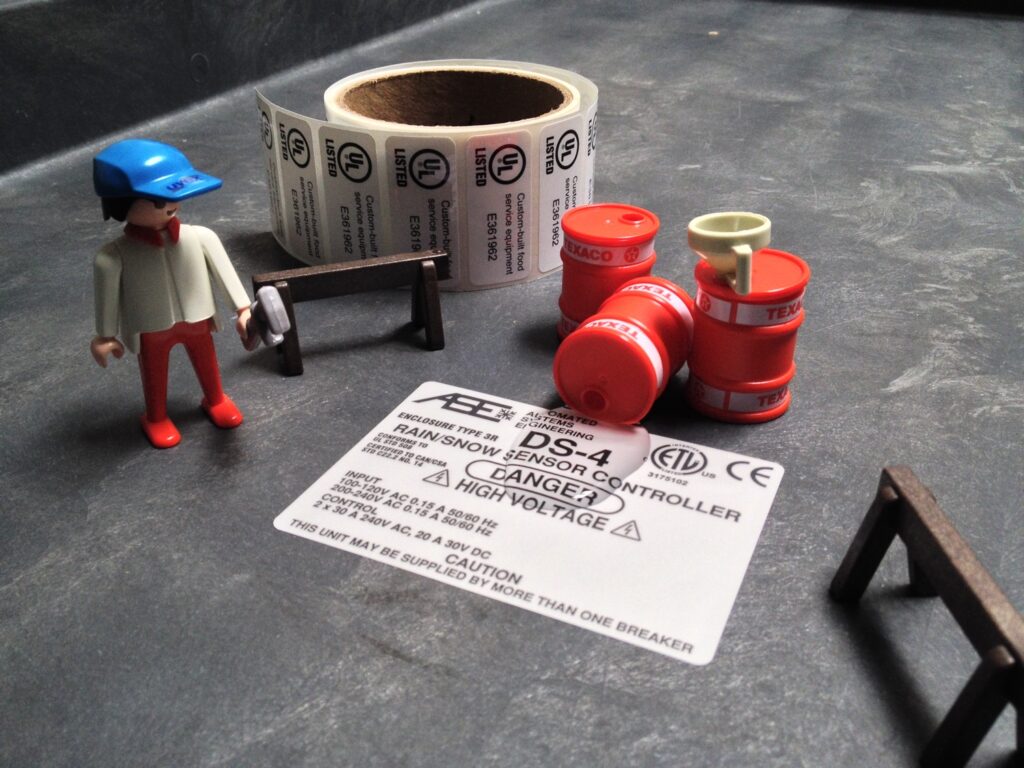 Custom Labels
Need matte labels in a custom shape or size? We've got you covered. Whatever you have in mind for your label, we can help you bring your vision to life. We have a vast cutting die library, as well as a special plotter cutter to make any shape you can imagine. From scalloped edges to vintage frames and any other shape you can imagine, we can create it.

Matte Stickers
If you're looking for a chic way to elevate your marketing materials, consider matte stickers. The glare-free finish gives your stickers a natural look. Promote your brand or event by passing out durable yet beautiful stickers. Seal envelopes with a matte sticker with your logo on it. Send your customers freebies with your design as a thank you. All you need is a vector or high-resolution image, and we can start printing your order.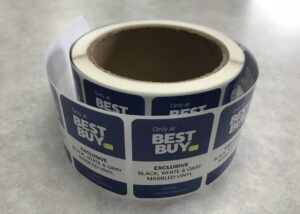 Matte vs Glossy Stickers
When designing your stickers, you may be wondering about the differences between matte stickers and glossy stickers. Both options provide a durable, high-quality finish for your stickers. Choosing between glossy and matte finishes is a matter of personal preference.
One of the reasons you might order matte stickers is for the subtle look. The matte finishing doesn't reflect light like a glossy finish would. Colors on matte stickers and labels are more muted. This will often give your stickers a softer look. Because there is no glare, matte stickers may be more readable than glossy stickers. Matte stickers also have a soft feel when you touch them, similar to how satin feels. One huge benefit of matte stickers is how easy they are to write on. Unlike glossy stickers, matte stickers won't smudge when written on with a sharpie.
Glossy stickers, on the other hand, do have a high-shine finish. The reflection of light gives the colors a more vibrant look, and colors have more contrast. When touched, glossy stickers feel waxy and slippery. This makes it difficult to write on. Permanent markers will easily smudge on glossy stickers.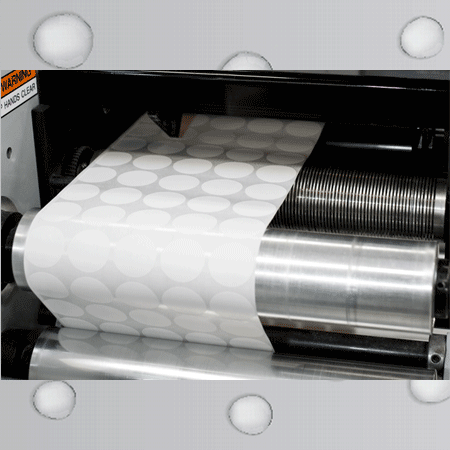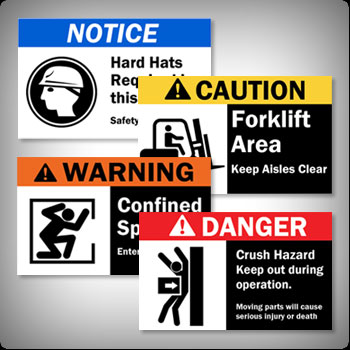 Labels and Stickers for You
Matte product labels can be an easy way for you to give your products a high-end appearance. With subtle colors and a soft finish, your customers are sure to reach for your products. Matte stickers are also easier to read than glossy stickers and can be written on without smearing.
At Coast Label, we can help you design custom labels and stickers in just about any shape you can imagine. Contact us today for a free consultation!
 I just wanted to say thank you for all of your help in getting the labels we needed and in such a short amount of time. Your company was able to help us where your competition had failed miserably! We will definitely be coming to you for any other label requirements we run into.
Chas Wilbur

CMS Displays