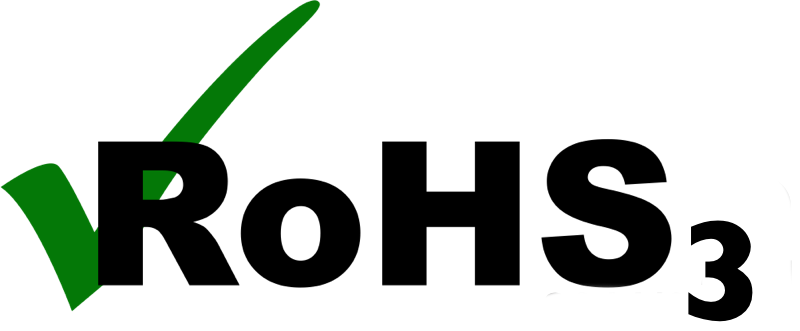 RoHS Compliant Labels
Coast Label Company is compliant with RoHS 3 (or the Restriction of Hazardous Substances Directive, 2015/863). It is a legislative directive adopted by the European Union in 2015. This directive seeks to limit substances dangerous to both people and the environment. As such, ppm (parts per million) limits were placed on the following hazardous materials:
Lead (Pb):
Mercury (Hg):
Cadmium (Cd):
Hexavalent Chromium (Cr VI):
Polybrominated Biphenyls (PBB):
Polybrominated Diphenyl Ethers (PBDE):
Bis(2-ethylhexyl) phthalate (DEHP):
Butyl benzyl phthalate (BBP):
Dibutyl phthalate (DBP):
Diisobutyl phthalate (DIBP):
< 1000 ppm
< 1000 ppm
< 100 ppm
< 1000 ppm
< 1000 ppm
< 1000 ppm
< 1000 ppm
< 1000 ppm
< 1000 ppm
< 1000 ppm
We partner with suppliers that provide materials compliant with the 2015/863 (RoHS) directive. Using these select components in our processes, the hazardous materials concentration in our final manufactured products will not exceed the RoHS maximums.
Coast Label can provide a certificate of this compliance as part of your order fulfillment if so required. For further details, please talk with a Coast Label Application Specialist.
Click here to learn about our ISO certification.