INVENTORY TRACKING STICKERS
When you need to keep track of your assets, inventory management stickers can simplify the process. From scannable barcodes to bright colors for color coding, inventory tracking stickers help you create a smooth system for managing inventory. Poorly managed inventory can have a negative impact on the profitability of your business. All businesses experience some inventory loss, but tracking inventory can help lessen the percentage of inventory shrinkage.
Inventory management stickers are used across many different industries. Pharmacies, warehouses, retailers, telecommunications companies, and construction companies, among many others all have a need of managing their inventory.
At Coast Label, we understand the importance of a well-maintained inventory. From tracking stickers to inventory labels, we can create any kind of inventory management sticker you need for your business.
Inventory Management Stickers
Whether your business is small or large, managing and tracking your inventory plays an important role in lessening inventory shrinkage. Some of the most common causes of product loss include broken products, lost products, and employee theft. Some amount of loss is inevitable. But managing your inventory with meticulous records lessens the opportunities for loss and theft.
Keeping track of all your inventory is a big job. That's where inventory management stickers come into play. Tracking your warehouse products with inventory management stickers is an essential part of an effective inventory management strategy.
When designing your inventory management labels, you'll want to consider the following:
The surface the inventory stickers will be applied to–different surfaces require different kinds of adhesive and face stock.
The conditions the labels will be exposed to–factors like extreme heat and cold will affect the performance of the stickers. Extreme conditions will require more durable materials.
The information your labels need to have–from simple logos to scannable bar codes, the graphic design of the label needs to be functional as well as legible.
An application specialist at Coast Label will work with you to engineer the right inventory management sticker for your business. We will help you decide which materials and adhesives are best suited for your needs. We'll ask you in-depth questions about the environment your stickers and labels will be subject to, as well as your processes.
Inventory Labels
Inventory labels are an easy way to improve the organization of your warehouse, pharmacy, hospital, or other location. Whether auditing the whole warehouse or spot-checking a small area, inventory counts are faster and more streamlined with inventory labels. The visual aspect of inventory labels also makes it easier to track down assets.
With more efficient inventory tracking comes the ability to better predict how much inventory you'll need for the next quarter. Additionally, using inventory management labels can help you keep your inventory at the right level. Keeping too much inventory in your warehouse at a time is a waste of space. Too little, and you won't be able to meet the demand of your customers.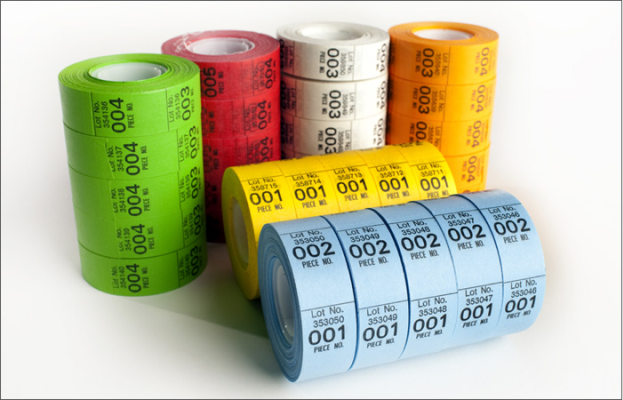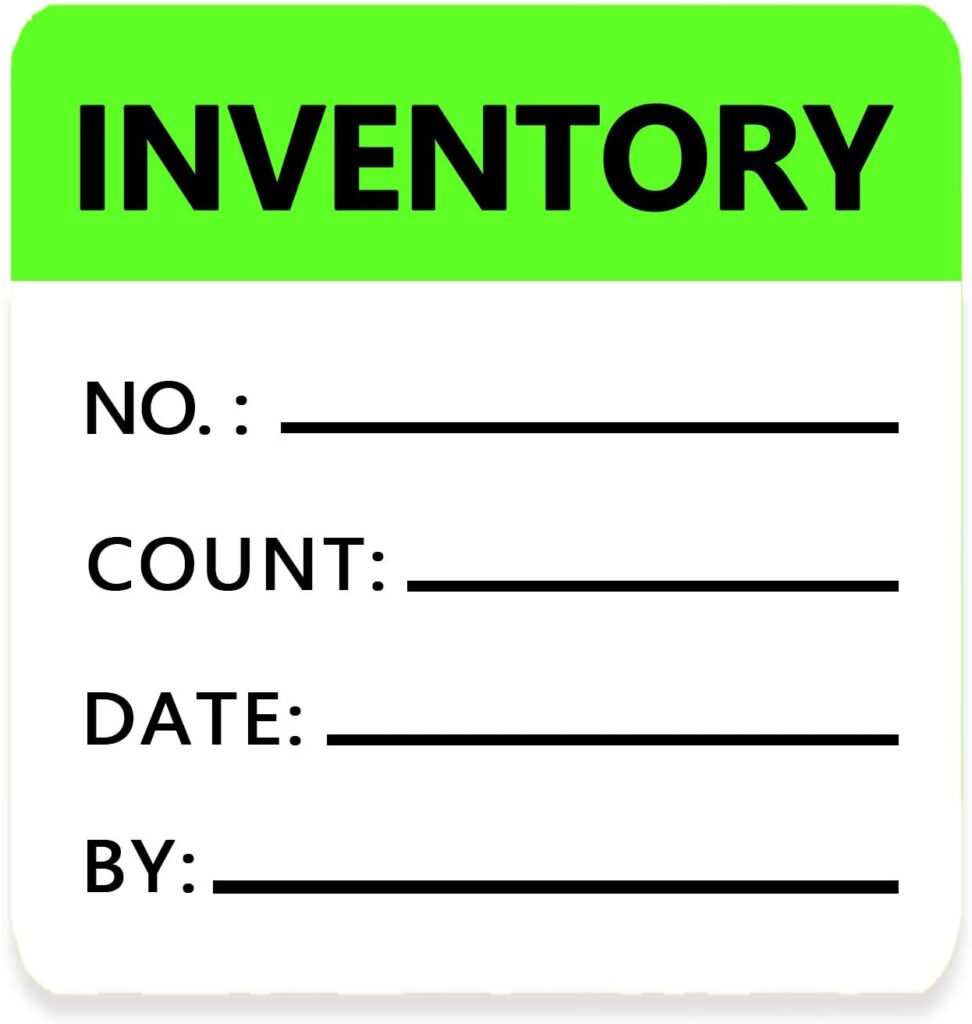 Inventory Management Label Options
The options are pretty much limitless when it comes to creating inventory labels for your business. Here are just a few ways you might use inventory labels as part of your inventory management system:
Mark inventory with numbers, days of the week, or simple words.
Color code inventory for quicker organization.
Use sequential numbers to keep track of assets or materials.
Mark your assets with your company information so they don't get lost or stolen during transfers.
Place tamper-evident labels to keep food, pharmaceutical, or other products safe from tampering.
Use void labels on control panels to prevent equipment from tampering which will void the warranty.
Mark inventory that has passed or been rejected after a quality control check.
Use write-on inventory labels to mark inspection dates, received dates, expiration dates, and other important information.
Print custom labels on the spot with thermal transfer or direct thermal labels.
Place barcodes on warehouse shelves and sizes for easy scanning.
Use self-laminating labels to protect the information you've written after your inspection or count.
Inventory Control Labels
From color to shape to material, Coast Label can create inventory labels customized to your exact business needs. We use only the best materials to produce your inventory control labels. We work with suppliers like Avery Dennison, 3M, Polyonics, and more to provide the highest quality, industrial-strength labels for you.
Some of the options for customizing your inventory management stickers include:
Choose from a huge variety of materials, such as polyester, vinyl, Lexan, 3M VHB, and more. Our application specialists will walk you through the process to make sure you get the right material for your needs.
Opt for permanent adhesive for inventory control labels that need to stay put.
Choose removable adhesive for tasks such as counting, checking quality, and more.
Customize the color, shape, and size of your inventory control labels. With our huge cutting die library and our specialized equipment, Coast Label makes customizing your labels easy.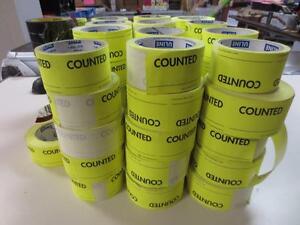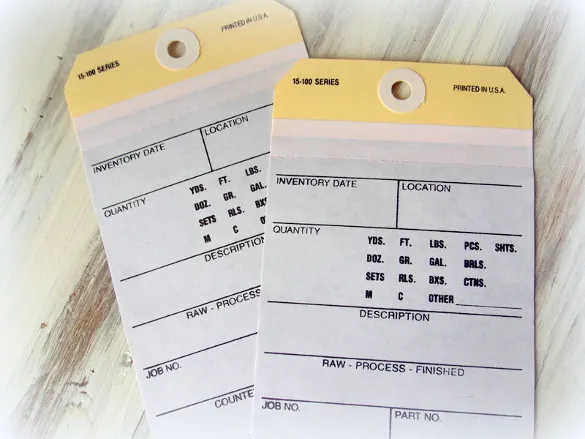 Inventory Tags
Do you need inventory management labels without the adhesive? Coast Label offers a variety of options for inventory tags. Choose from Tyvek, paper, fabric, laminated foil, and plastic, as well as Berry compliant materials. Common uses of inventory tags include:
Write on hang tags to mark important information, such as inspections or inventory counts, with options to tear along perforations.
Inventory tags for produce, nursery items, or other products that are problematic for labels to adhere to.
Compliance tags to identify chemicals used in a product.
With our custom capabilities, we provide a number of finishing options, whether you need your tags on individual cut sheets, rolls, or folded stacks. Additionally, you can customize your tags with punched holes and wire, string, or elastic. For thermal transfer tags, we can cut notches or print sensing marks to make printing easier.
Tracking Stickers
Counting inventory by hand is one of the most tedious, error-prone tasks in inventory management. It's one thing if you're a small company. The larger your inventory, however, the more enormous the task becomes. Automating the process by using tracking stickers can make a huge difference in the difficulty of the task. Additionally, using automated methods to count inventory also cuts down on human error.
At Coast Label, we can create tracking stickers with barcodes or QR codes to make inventory management that much easier. Our tracking stickers are made from high quality materials that will endure the rough conditions of shipping and stocking. Depending on your needs, we can create a variety of 1D or 2D tracking codes for your inventory management stickers. As one of the few label companies with a TruCheck barcode system, we'll make sure your tracking stickers are scannable and meet or exceed industry standards.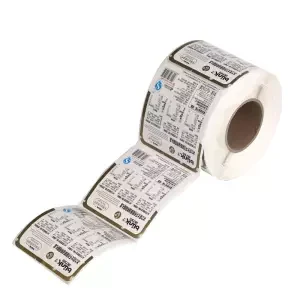 Asset Management
In addition to the products and goods that you sell, the assets that your company owns are also prone to loss. Keeping track of your assets with inventory management stickers is another way to protect the profitability of your business. Inventory labels can be used to help keep employees accountable. They may also help your company stay compliant with industry standards, by marking dates and lot numbers. Asset tracking can also help you keep track of the condition your equipment is in so you know when you need to order repairs or buy replacements.
Some of the assets you may want to tag with scannable inventory labels include:
Heavy machinery and equipment
Power tools
Biomedical equipment
IT hardware
Transportation equipment
Marine vehicles and equipment
Furniture and workstations
With Coast Label, you'll be able to customize your inventory and asset tracking stickers to the size and shape you need. We'll help you choose the best kind of barcode for your needs, with ink that won't smear or fade.
High Quality Custom Inventory Management Stickers
The conditions of warehousing, shipping, and stocking can put a lot of strain on a label. But illegible, ripped, or peeled labels do you no good when it comes to managing your inventory. When you order inventory management stickers, labels, and tracking tags from Coast Label, you can count on receiving high quality products. Our labels are made to endure the rough conditions of industrial use.
We'll help you engineer labels fit for the conditions of your business, asking you detailed questions to help you determine the best facestock, top coat, and adhesive. Our one-on-one approach through the entire design process will ensure that you are getting exactly what you need to manage your inventory. Contact Coast Label today for a free proposal.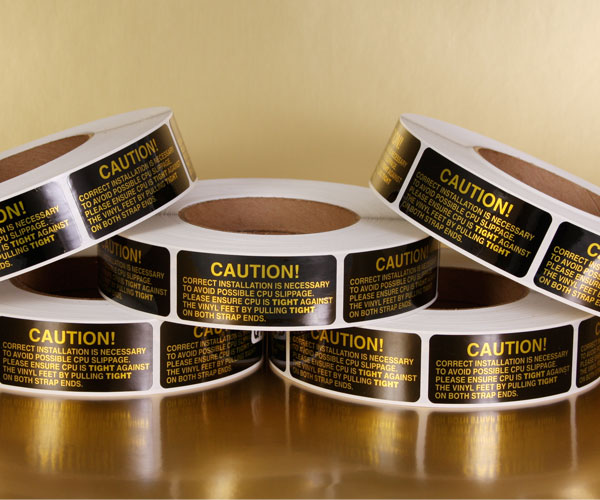 I just wanted to say thank you for all of your help in getting the labels we needed and in such a short amount of time. Your company was able to help us where your competition had failed miserably! We will definitely be coming to you for any other label requirements we run into.
Chas Wilbur

CMS Displays