At Coast Label Company prepress work is performed in house by our team of specialists. By having the entire label engineering and production process under one roof we are able to control the development of your label project from start to finish.  This ensures quality, speed, and cost control.
Our prepress process, along with the rest of our manufacturing operation, operates with an ISO 9001:2015 Certified Quality System. We have defined repeatable procedures to ensure consistent quality.
Coast Label is also a L.I.F.E.® Certified Facility–proof of our commitment to responsible environmental practices in the production of your order. We recycle all plate making materials and chemistry as part of our commitment to maintaining the smallest possible environmental footprint.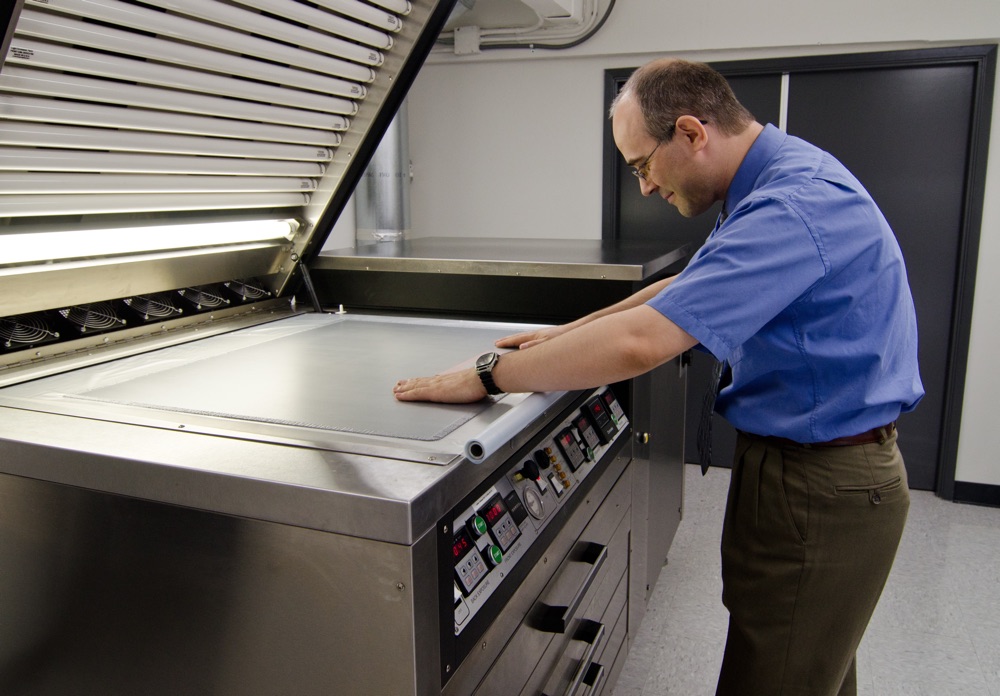 PREPARING & SUBMITTING ART
Color: Depending on printing process, art can be submitted as process (CMYK) or spot PMS colors.
Text: All text needs to be converted to outlines to prevent character or font substitution. If you do not have this capability you must provide the fonts with your files.
Font Size: We recommend fonts to be 4pt. or larger for positive text printing and 5.5pt bold for reverse text printing. For sizes of 4 pt. to 7 pt. we recommend sans-serif fonts. There are cases where serif fonts can be used, as fonts vary widely. Consult our prepress department if you have any questions.
Rule Line: Rule lines should be no thinner than .35pt. for positive printing and .75 pt. for reverse printing.
Linked Graphics: If there are any graphics linked, please provide them separately.
Resolution: A minimum resolution of 300 dpi is required, since lower formats will result in poor quality reproduction.
Print Ready Format: Artwork should be provided in one of the following print ready formats: Adobe Illustrator (.ai), Adobe Portable Document File (.pdf), Encapsulated Postscript (.eps) or InDesign.
Reverse 4cp Art Files: Avoid process builds of less than 12 pt. As fonts vary widely, there are cases where less than 12 pt. will be acceptable. Material facestock and font selection play a critical role in whether a smaller font will print legibly. Please consult with your customer service representative for guidance if you need a smaller font.
Screens/Gradients: Screens may range from 100% to a minimum of 2%. Any values that run below 2% may not reproduce correctly and the quality of the printing will be compromised.
Bleeds: Elements that extend beyond the die line (bleeds) should extend a minimum of .0625" beyond the die line.
Image Area: All elements need to maintain a 1/16" margin inside the die line, unless it is an intentional bleed.
---
When submitting artwork, please include:
File name
Part number associated with the art file
All Fonts used in the document
For files too large to email we have an easy to use upload system. Please contact us to set this up.
FREQUENTLY ASKED QUESTIONS