Capabilities include:
Custom die cut shapes
Finishing on a special silicon liner for easy removal and application
3M™ VHB™ Replaces:
Rivets
Welds
Screws
Bolts
and other mechanical fasteners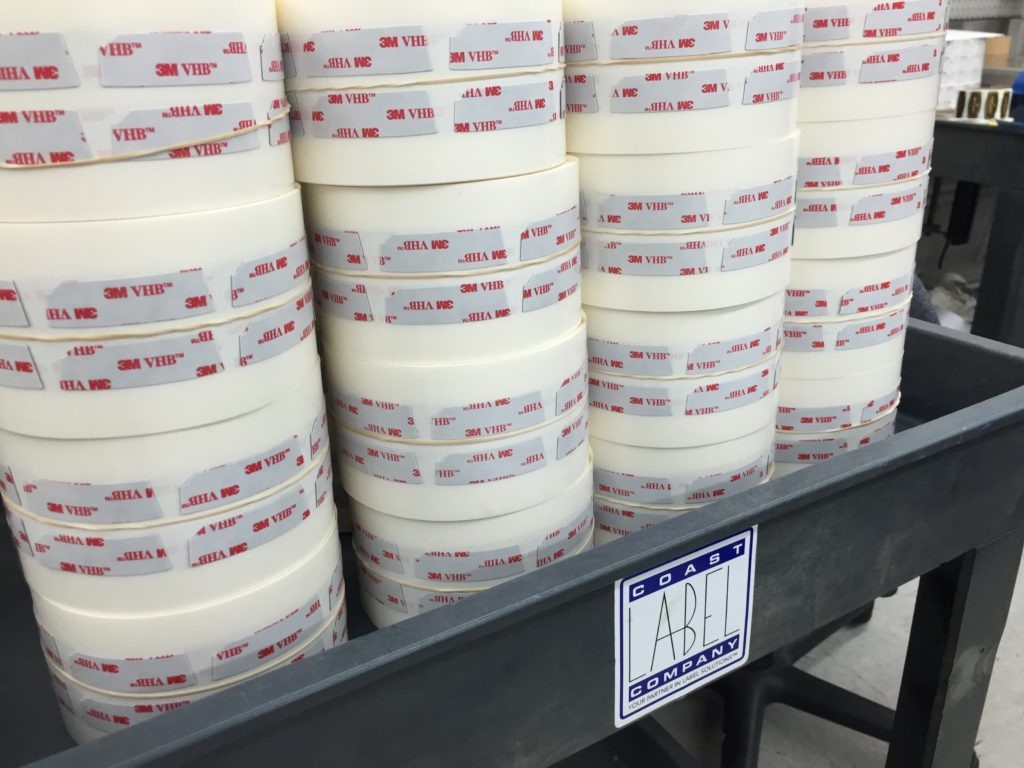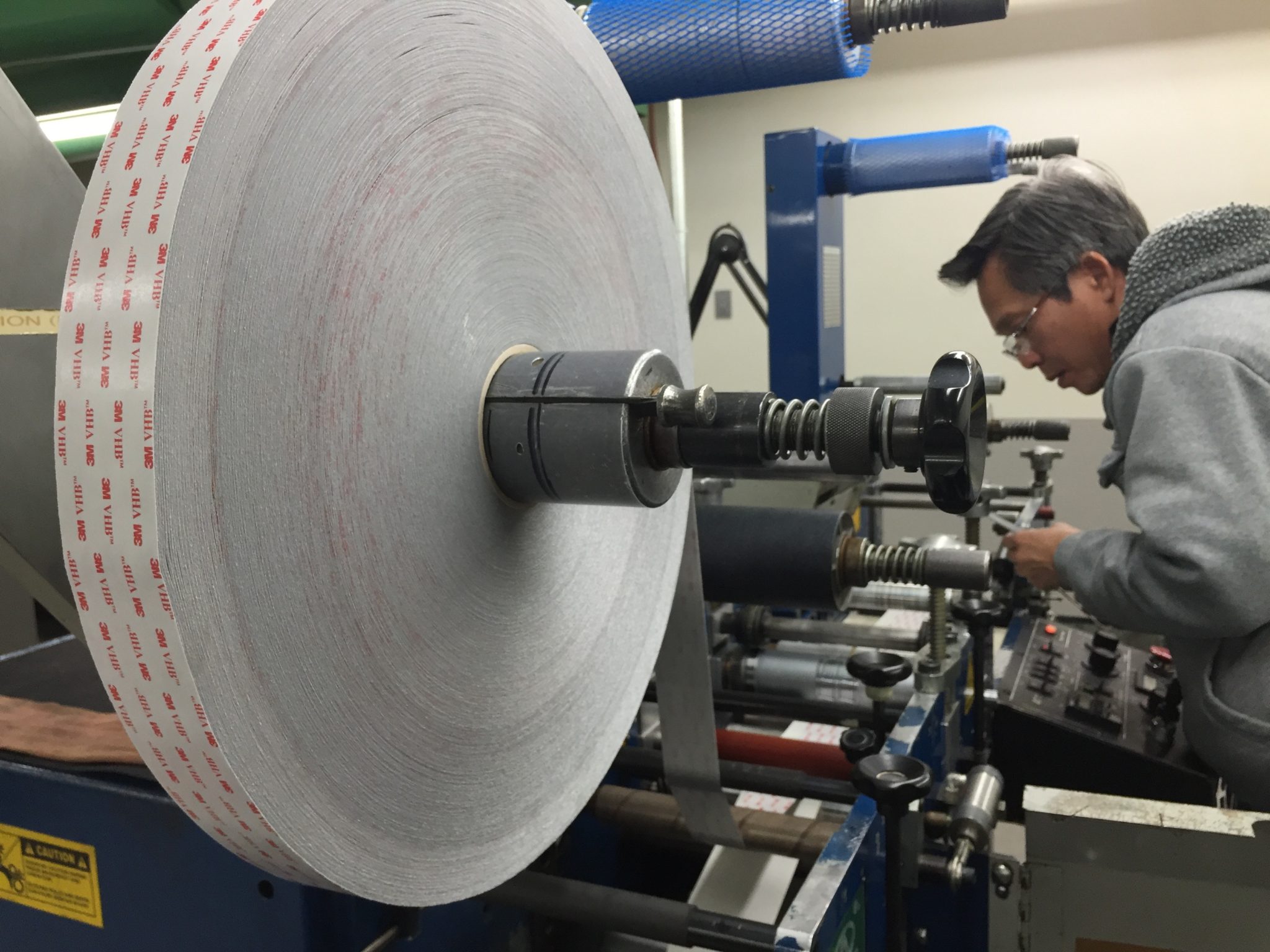 3M™ VHB™ is a high performance closed cell foam tape that replaces mechanical fasteners, rivets, bolts, screws, and welds.
At Coast Label we are able to custom die cut and finish 3M™ VHB™ tapes into easy to use rolls. Part of our special process adds an additional liner to the 3M™ VHB™ for easier handling, removal, and application. Parts can be generic shapes or customized to fit unusual or tight fitting spaces.
We can various 3M™ VHB™ tapes including Multi-Purpose Acrylic Tapes which bond to a wide range of materials including glass, metals, and high to medium surface energy plastics and paints.
…I have been a plant manager for over 12 years at two different Fortune 500 global companies…I do not hesitate to say your facility is one of the best manufacturing sites I have seen.
Archie Jackson III

Avery Dennison