MEDICAL DEVICE LABELING/MEDICAL EQUIPMENT LABELS
Manufacturing Medical Equipment Labels
Coast Label has been working closely and making custom labels with manufacturers in the medical industry for more than 20 years. We understand that there are requirements beyond producing high-performance labels. Regulatory compliance and internal quality systems require reliable and knowledgeable label manufacturers for their medical device labeling needs.
With Coast Label you know you have a partner that understands the critical nature of work in process labels, product labeling, and labels that are required for sterilization control measures. Our products are constructed in Coast Label's fastidiously maintained manufacturing facility. Our production and shipment workflow has been designed for the easy insertion of critical documentation, such as Certificates of Compliance, to fulfill your requirements. And with Coast Labels ISO 9001:2015 Quality System certification, you can have confidence that our entire process in maintained and audited. You may even have your Quality Assurance team tour and inspect our facility.
Medical device manufactures of such products as reagents, insulin pumps, operating room monitors, defibrillators, and surgical instruments already rely on Coast Label Company to fulfill their labeling requirements.
Medical Device Label Capabilities:
Material Traceability
Adhesive Designed for Sterilization Processes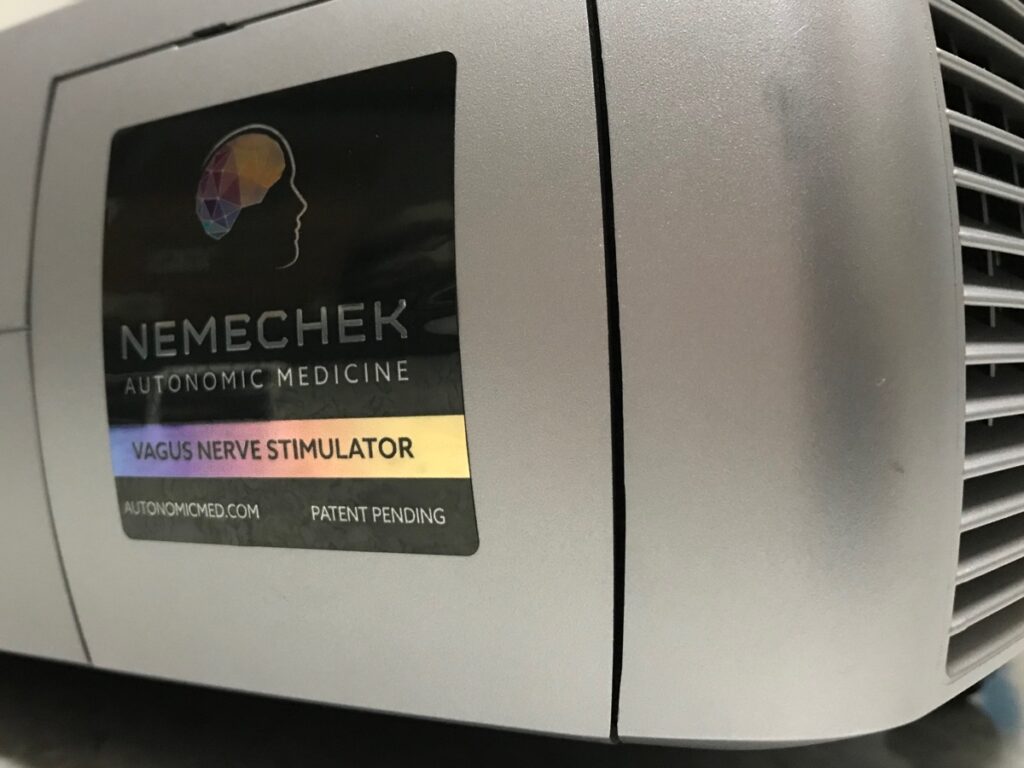 Medical Device Labels
If you work in the medical field, you know just how important healthcare labels are. Healthcare labels serve many highly important functions, from offering warnings to marking expiration dates. Giving a patient a mislabeled prescription drug or vaccine can be fatal. Using a medical device incorrectly won't produce the correct results. 
Because medical labels are so critical to keeping people safe, you need them to stay put and remain legible. Engineering healthcare labels is about more than just the words and symbols printed on the label. It takes knowledge of the conditions the label will be under. 
Exposure to chemicals or extreme temperatures requires different materials and adhesives than exposure to moisture. When deciding where to get your labels manufactured, you need someone with the right experience and knowledge. At Coast Label, we can help walk you through the intricacies of healthcare labels to get exactly what you need. 
Health Product Labels
When you're selling health products, you have to meet the demands of customers, as well as requirements by the Food and Drug Administration. The FDA has specific guidelines for labeling medical devices, food products, supplements, and medication, both prescription and over-the-counter. 
At times, it might seem burdensome to follow all the labeling regulations set forth by the FDA. However, those labels are intended to protect the health and safety of your customers and employees. Here are some things to keep in mind when designing labels for various health products.
Supplements

: When labeling supplements, you must identify the supplement, the net quantity, the nutrition labeling, the ingredient list, and the place of manufacturing. The FDA has specific requirements for where each item is placed on the label. The words must be no smaller than one-sixteenth inch so they are easily read. The FDA also has very specific guidelines about what can be claimed on the label of a supplement. 

Medical Devices

: Labels for medical devices must follow strict quality assurance guidelines. They must remain in place and legible throughout the life of the device. Labels for different products must be stored in separate locations so mixups can't happen. 

Sterile Devices: Medical labels for sterile devices are especially important. Some devices are meant to be sterilized by the customer. Some devices are not meant to be used more than once. Labels for sterile medical devices have to be clear and legible to avoid mix-ups and misuses.
Custom Medical Labels
Although standard medical labels can be useful, you might find yourself in need of custom healthcare labels. Custom medical labels will allow you to effectively communicate exactly what you need. You might use custom healthcare labels to label equipment with the name and address of your facility or give unique instructions to employees or patients. 
Custom medical label examples: 
Nurses station labels

Admission systems labels

Customized medication labels

Labels for lab equipment

Pharmacy labels with specific instructions
Whatever your needs are, Coast Label can help you design custom medical labels to your exact specifications.
IV Tubing Labels
Intravenous therapy delivers medication directly into the patient's bloodstream. Multiple IV lines can get complicated, especially when shift changes occur. IV tubing labels can make a huge difference in keeping track of what's in each line and when it was last changed. 
IV tubing labels can be used to mark PICC lines, epidurals, midlines, main lines, feeding tubes, and more. They can help staff distinguish between the different medications being administered to a patient, as well as give changing reminders. 
IV Tubing labels capabilities:
Color-coded medication labels

Black and white medication labels

Change reminders

Expiration date

Keep track of various IV lines

Patient information

Nurse information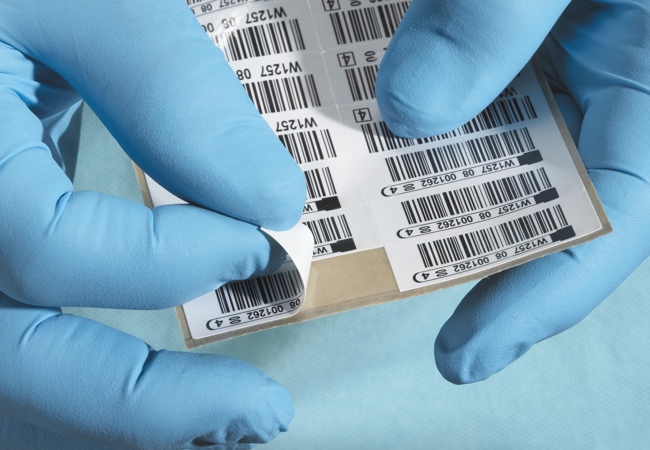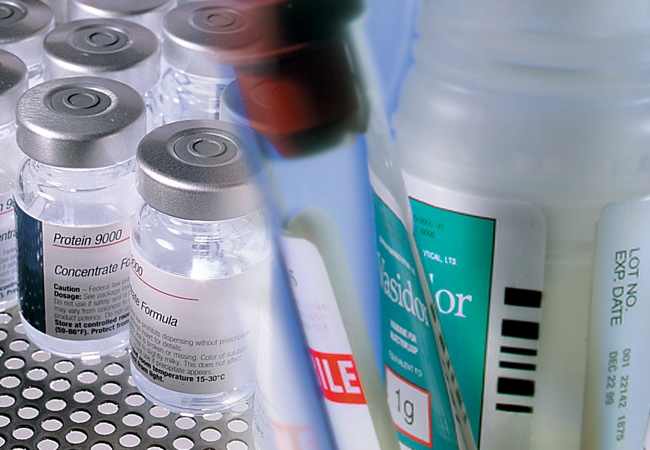 Specimen Labels
When collecting specimens from a patient, it's incredibly important to keep track of who the specimen belongs to and what's inside. Mix-ups at the lab can give patients the wrong diagnosis, which can lead to mistreatment. Quality specimen labels can help with workflow, keeping track of the chain of custody, keeping patients safe, as well as complying with regulations. Per the CDC's guidelines, specimens need to be labeled with the patient's name and ID number, the specimen type, and the date collected. 
We manufacture and print specimen labels with conditions of the lab in mind. Samples are often kept in extremely cold conditions to preserve them. Their labels need to be able to withstand the cold without cracking or peeling. At Coast Label, we use only the highest quality materials to print your specimen labels. With special adhesives made for cold storage, you'll be certain that your healthcare labels remain intact. 
We can manufacture any kind of healthcare label for your lab and specimen collection, including:
Specimen labels

Microscope slide labels

V-notch labels

Blood bag labels

Laboratory communication labels

Cryogenic labels
Anesthesia Labels
An anesthesiologist's job is important for the comfort and safety of patients. Keeping track of which kind of anesthesia and how much is being used during surgery is essential. Healthcare labels for anesthesia communicate medicine types and amounts to aid the anesthesiologist in their job. They also help anesthesiologists comply with regulatory standards to ensure patient safety.
Some of the anesthesia labels we print include:
Color-coded labels

Glove-proof labels

Syringe identification labels

Anesthesia medication labels
Because we are a custom label printer, we can customize your anesthesia labels exactly how you need them for your healthcare organization. 
Vaccine Labels
We've all heard horror stories of kids being given adult doses of a vaccine or patients being given the wrong shot. Vaccine labels are one of the steps pharmacies and healthcare organizations can take to prevent major mixups. 
Vaccine labels usually include the type of vaccine, the intended age range, the intended use, the route, as well as any important warnings. This information helps ensure the safety of patients. 
Our custom vaccine labels are designed to withstand the coldest of pharmacy freezers to ensure the integrity of the label. You can count on our vaccine labels to stay put when it matters the most. 
Flu Shot Stickers
Flu shot stickers may seem trivial, but they can actually be an important part of your company's flu vaccination policy. Flu shot stickers can be used to remind employees to get their flu shots before flu season begins. Flu shot stickers also help educate and encourage staff members who haven't yet been vaccinated. 
Because Coast Lable is a custom label company, we can print flu shot stickers in just about any shape you can think of. All we need is a vector or high-res image to get started!
Pharmacy Warning Labels
Although prescription medication can be literally life-saving, it can also be dangerous if taken without the guidance of a pharmacist. Pharmacy warning labels communicate important warnings so that your patients remember to take their prescriptions safely. 
Pharmacy warning label examples:
Risk of overdose warning

Avoid eating grapefuit while taking this drug

Don't take on an empty stomach

Do not operate heavy machinery while taking this medication
Syringe Labels
Our printed syringe labels are designed for the extreme temperatures of a lab or healthcare setting. Both waterproof and weatherproof, our syringe labels will stay put and remain legible.