We're ISO 9001 certified! Encompassing a network of standards institutes in 162 countries, the International Organization for Standardization (ISO) is the world's largest developer and publisher of international standards.
ISO 9001:2015
ISO 9001:2015 is the globally recognized standard for quality systems, and Coast Label Company is proud to be one of few label manufacturers in the United States to have earned the certification. ISO conforming companies, such as Coast Label, must create and follow a carefully crafted quality control system that meets the ISO standard. To ensure ongoing compliance, we must internally evaluate our adherence to that system, all the while being regularly audited by a 3rd party registrar.
With a meticulously clean manufacturing facility and fastidious record keeping, We passed the certification inspection the first time through with no corrective action required. It is this level of quality we are proud to offer you in our products and service. Need a Certificate of Compliance? We build your quality requirements into our system, which allows us to meet your exact needs on a consistent basis. If you're looking for an ISO 9001 certified label manufacturing company, we're the company for you! We can manufacture just about any kind of labels you want including bar code labels, waterproof labels, industrial labels, and more.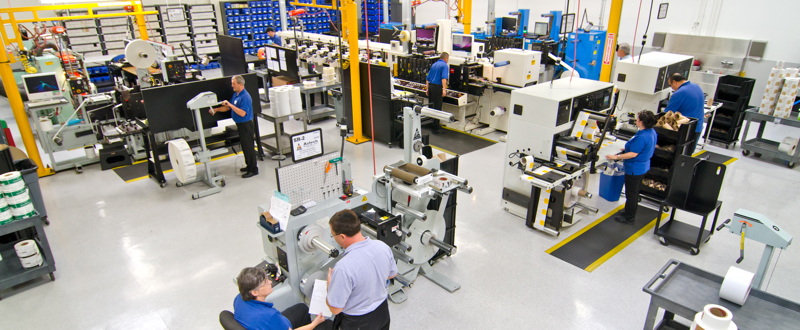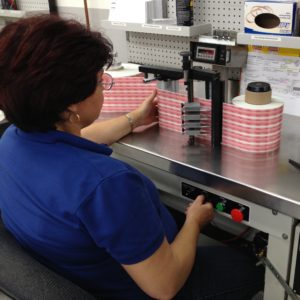 Using LabelTraxx for Effective Quality
As part of maintaining an effective quality system, we use a specialized software solution called LabelTraxx. President Craig Moreland recently had a chance to talk about that software and how it has allowed us to maintain traceability, monitor material, and track custom labels throughout our detailed manufacturing process.
I like the personal contact that Coast Label provides. Every time I call I know I can talk with [people], who know me and my requirements. Medical equipment labels are very complex; Coast Label's ISO 9001 Quality Certification is very important to my clients.
Everett Evleth

Fontis Solutions