CUSTOM BLANK WATERPROOF LABELS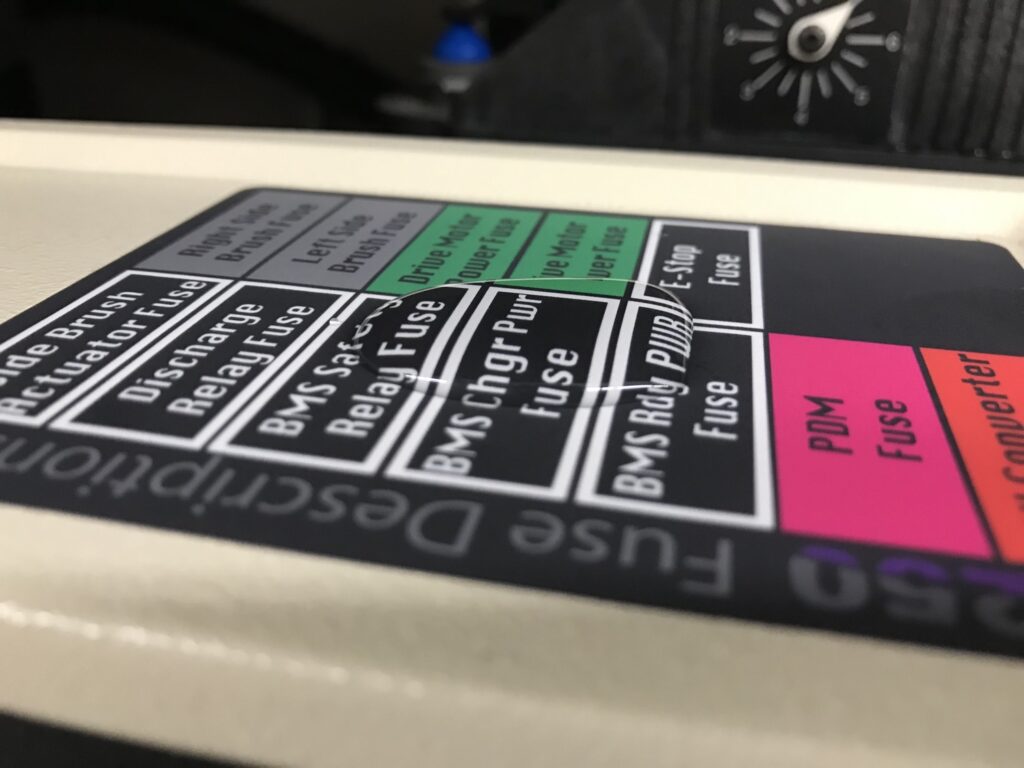 We are experienced in manufacturing custom blank waterproof labels to meet your wet application needs…even if that means you need something water-resistant, waterproof, or something more. We have designed and manufactured printed waterproof labels, including blank waterproof labels, for some of the hardest wet and underwater environments including pool equipment, submerged pool lighting, and BS5609 compliant applications.
When it comes to durable blank waterproof labels, we are well versed in synthetic stocks and adhesives and would be happy to work with you through the design and specification process. Just know that even if the temperature requirements turn cold, and your labels need to be applied in frosty or refrigerator environments, we have the custom labels you need. At Coast Label, we have experience manufacturing durable labels that can be applied at or withstand cold temperatures.
Material and Design Options for Blank Waterproof Labels
With your input, we work together to create custom, die-cut-to-size, waterproof labels. At Coast Label we are consultants first and foremost, so we work with you to understand your process from application to usage. Labels can be kiss cut and stripped for easy removal from the liner including machine application, or they can be sheeted for individual dispersal. We work with you to determine what sizes and finishes work best or are achievable, including high-gloss, matte, or UV resistant laminations that will prevent fading.
Water resistance also doesn't have to be limited to one material. We are able to build a waterproof construction from a number of materials including vinyl, polypropylene (BOPP), or polyester (PET). Depending on the configuration, these can have different properties including flexibility, rigidity, temperature resistance, and even chemical resistance. We can also make them clear if that suits your needs.
As everything is custom, you aren't limited to a standard rectangle. We can work with custom shapes, sizes, and unique configurations designed to accommodate your container and packaging options. Get your free proposal from us and test us. We can make custom blank waterproof labels for whatever your needs are. We also make custom printed waterproof labels.
We can produce custom waterproof labels as specific as your needs and as custom as your designs. That's why we call them custom! Whether you need roll labels, stacks of water-resistant laser labels, or custom-cut materials for your thermal transfer printer. Ready to get started? Contact us here to request a proposal.