When it comes to removable labels and stickers, there's a variety of custom options, and your consultant will provide you with the best fit depending on some different requirements of the label. One of the questions we ask our customers is how long the label is going to be applied for. In other words, do you need removable labels or repositionable labels?
For those labels that are not permanent, two of the solutions we offer are removable and repositionable adhesives. Here's the difference between the two:
1. Based on the names, you can assume that both options can be removed; however, the main difference between them is the fact that the repositionable adhesives provide the same reliable adhesion after the label has been removed from its original application.
2. Repositionable labels are often used in situations where placement accuracy is very important. For example, if the initial label placement is crooked, the label can be removed and adjusted.
3. Unlike removable labels, repositionable labels can be kept and reused when information is no longer needed.
Key takeaways:
The combination of low initial tack and low ultimate adhesion allow repositionable labels to be removed and reapplied
Both adhesives are not intended to be permanent solutions
Repositionable labels allow for adjustments when precise application is required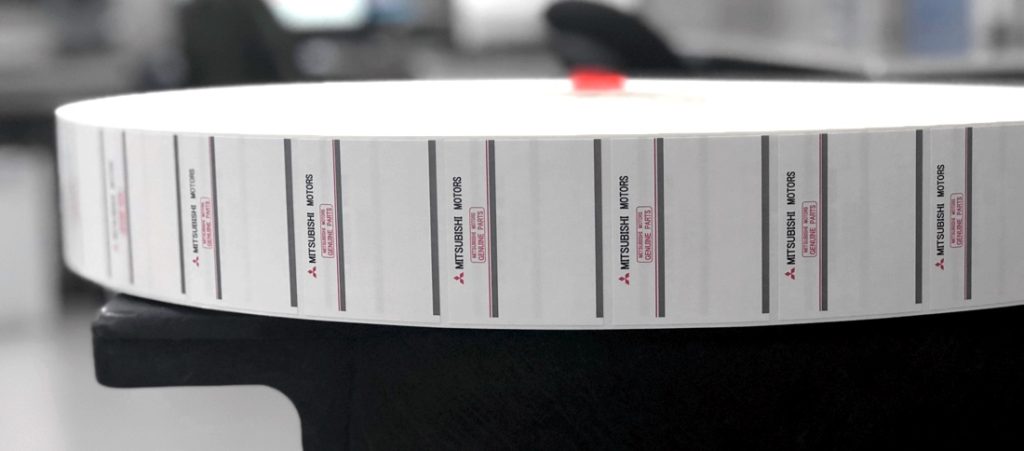 The bottom line: Removable and repositionable stickers both provide the benefit of removal without residue or damage to the label itself or the substrate, but only repositionable labels can be reapplied. We can make these for you in a variety of types of labels including roll labels, clear labels, blank labels, and more.