Custom Blank Labels
Blank labels doesn't have to mean basic labels. At Coast Label company we can help you test and develop custom blank labels using high-performance face stock and adhesives that are not available in the typical "stock blank" label company. For example, have a special shipping or carrying carton made of hard to stick to plastics? Let us work with you to develop a blank box label that you can imprint on demand and not have to worry about your labels falling off 2-hours later in transit. High temperature or ESD concerns, we'll source the correct material to meet your specific project needs whether you need a high-performance polyester, acrylate, or even polyimide.
Blank self-adhesive labels can be configured to include a wide variety of colors, materials, shapes, and sizes. Get packaging labels that work for you and your process. And with a wide range of imprinting options including direct thermal, thermal transfer, inkjet, and laser.
Coast Label can also provide UL Recognized Component blank labels and compatible ribbons for clients who want their own semi-custom solution.
Blank Label Capabilities:
UL 969
Direct thermal
Thermal Transfer
EDP
Laser
Inkjet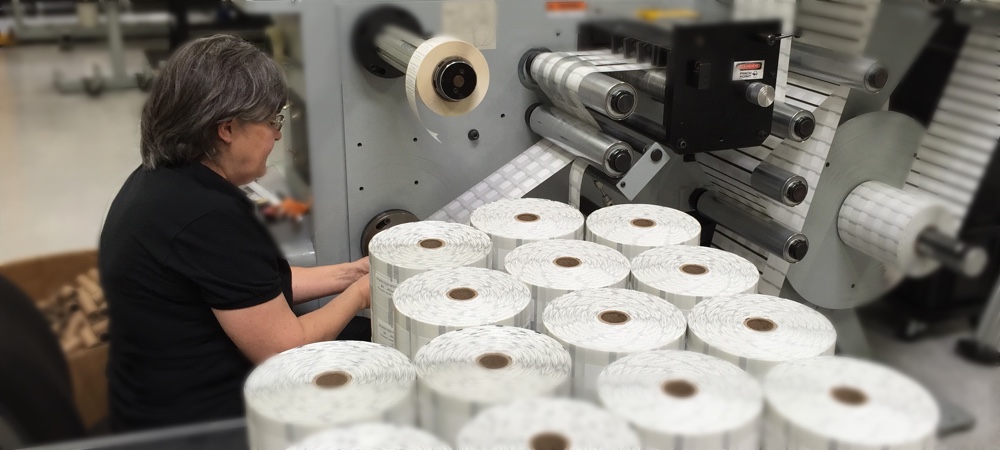 …I have been a plant manager for over 12 years at two different Fortune 500 global companies…I do not hesitate to say your facility is one of the best manufacturing sites I have seen.
Archie Jackson III

Avery Dennison