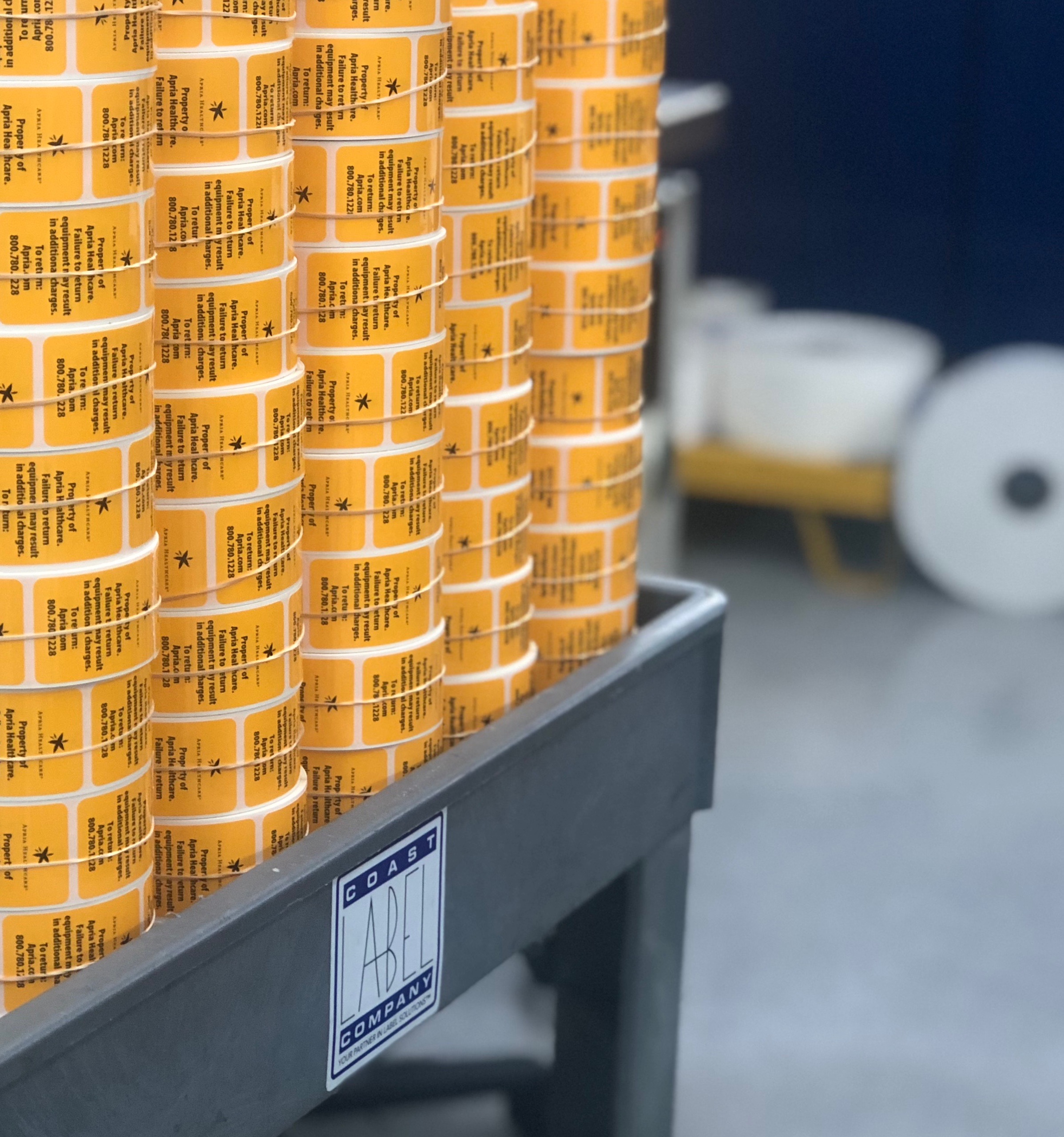 High-Quality Labels
At Coast Label, we make high-quality, custom roll labels to fit your specific needs. Roll labels are a great option for companies that need good-looking custom labels or stickers in a cost-effective form factor. We can make them for you in a variety of widths, sizes, and even core dimensions to fit your ideal needs.
Whether you're a small business or large corporation, our custom labels can be customized and configured to work for you. For example, by perforating roll labels into sets, they can be quickly torn and distributed at the point of use–a potential labor saver. In another scenario, we can print additional content to the side of your main custom labels — displaying anything from instructions to part numbers, to reference QR codes. Suddenly your roll labels are working for you, helping keep track of inventory or helping employees apply safety information accurately.
What Can We Do For You With Roll Labels?
Label customization is what we do best. It's what sets us apart from the competition and it's why so many of our customers love working with us. Here's a shortlist of what we can do to help you with your roll label needs.
Free consultation to make a plan based on your exact needs
Personalization to make your labels look and feel just the way you want
Premium finishes such as matte, gloss, soft-touch and Lexan velvet
ISO 9001:2015 quality system for repeatable results
Wide range of high-quality materials we can print and die-cut including:

Fluorescent paper
Matte white paper
Mirror silver metallic film
Clear waterproof polyester
White waterproof polypropylene
and more!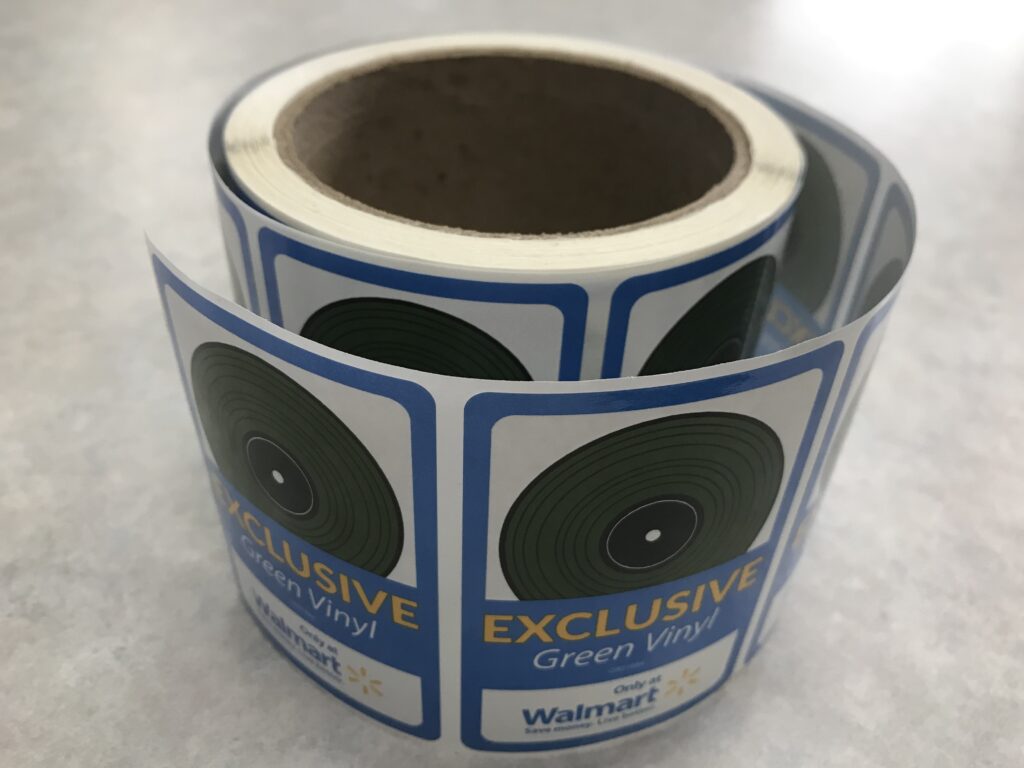 I'm happy that this process has gone more smoothly than I had first anticipated. You provide great guidance and explanation, which is critical for an order like this that's so industry-specific and not easy to figure out!
Christine Pope

American Aldes Ventilation Corporation
Customization To Fit Your Needs
We print labels to fit your specific needs. How? When you get a consultation from us, we work with you understand the factors that will impact your label such as temperature, environment, application surface and more. These are important questions that all label manufacturers should be asking, but often don't. The goal during this time is to get all those critical specifics from you so we can come up with roll labels tailor-made for your usage. You let us know the sizes, shapes, and needs for your labels and we'll make it happen.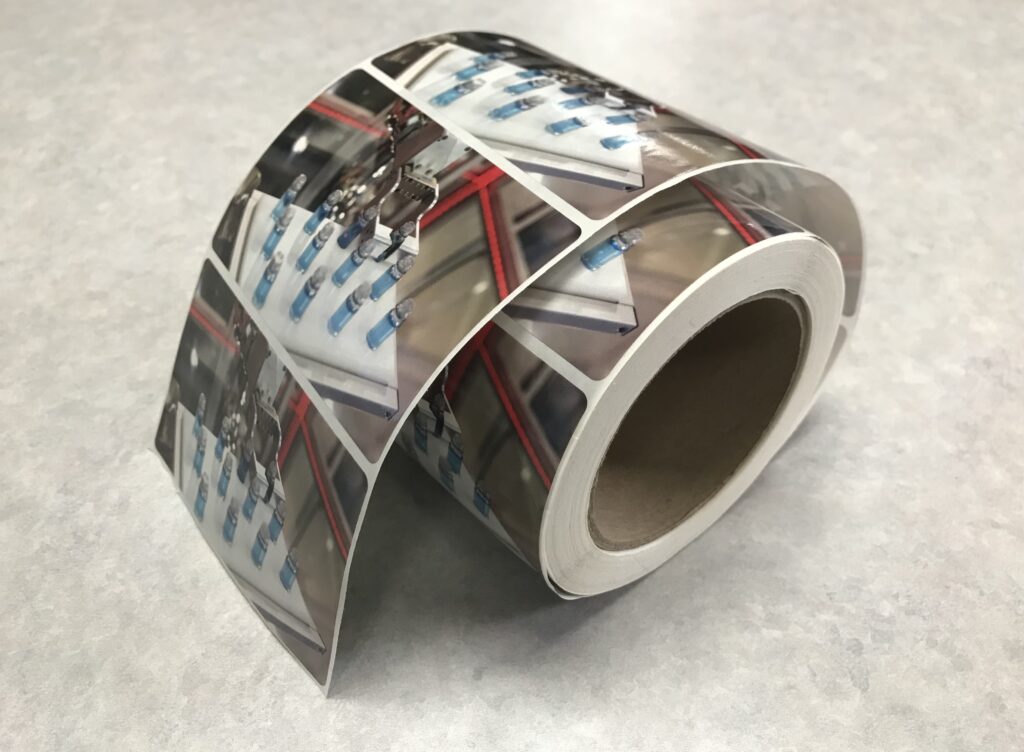 Clean Room Roll Labels
Are your labels being applied in a cleanroom environment? Depending on your needs, we can manufacturer rolls labels with plastic cores and even film liners to cut down on paper dust. As a final touch, our finishing department can double bag the roll labels to ensure clean transfer.
Different Types of Roll Labels
We have established that we can print custom roll labels to fit your needs. Now here are just a couple of the different kinds of roll labels we can make for you.
Clear Roll Labels
Clear labels are great when you want that "no label" look. And with our opaque inks, the print will stand clearly even as the material blends into the background.
Industrial Strength Roll Labels
Having durable roll labels can be critical for situations involving moisture, inclement weather, excessive UV light, and more. We source industrial-grade component–such as 3M high-quality label adhesives–to give you the best options for your specific usage.
Speciality Cores Sizes
3 inch and 1-inch diameter cores are the norm, but that doesn't mean that's where your options stop. For example, need a 3/4 inch core to fit your proprietary equipment? We can help. If you have a unique core size need, let's talk. Because special doesn't have to mean impossible.