CUSTOM POLYESTER LABELS & FLAME RESISTANT TAGS
Benefits of Polyester Labels
Our custom polyester labels protect against water, are weatherproof, and more! In fact, they're so durable that they don't tear, peel, or smear because they're designed to be extremely long-lasting and take on even the roughest conditions.
We specialize in the production of custom polyester labels. As a high-performance manufacturer, polyester is one of the most commonly used label materials at our company. Due to its high tensile and tear strength, chemical resistance, as well as dimensional stability, this is a perfect material for your wide-ranging durable applications. Paired with an appropriate adhesive, the service temperature ranges for polyester labels can often handle -40ºF to 300º F.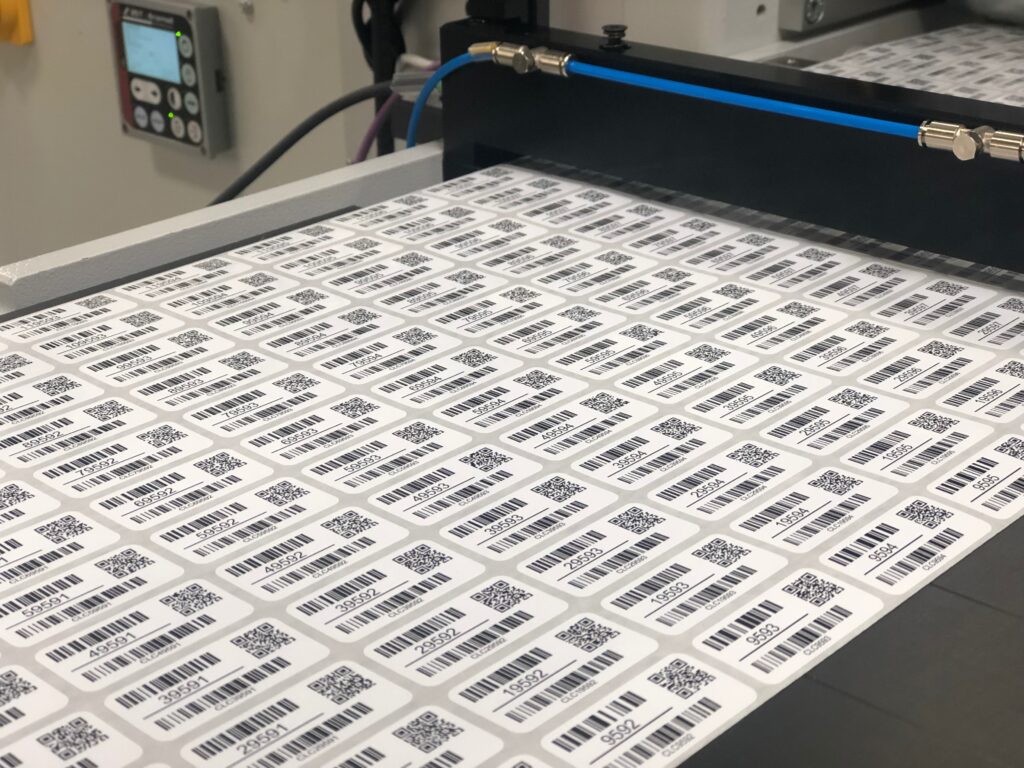 Custom Polyester Label Uses
Custom polyester labels are so durable that they're ideal for many different indoor and outdoor situations including:
Tough environments that include a lot of moisture or liquids
Areas where they're be scratched a lot as they're scratch-resistant
Great for agriculture, chemical drums, industrial, and more
Terrific for bath and shower products
At this point you may be asking yourself, "isn't Mylar® the stuff they use on birthday balloons and emergency blankets?" And you know what…you'd be right. One iteration of the material–specifically an extremely thin metalized version–is used for just that purpose. The polyester labels we produce are slightly thicker at around 2 mil (0.002") thick.
That said, Mylar® is just one brand of polyester film. Today in the polyester label industry there are many generic polyester options out there, and as a result, polyester labels is the more common reference, although Mylar® is still used interchangeably in some cases such as specification drawings.
The Versatility of Custom Polyester Labels 
In the end, regardless of whether you prefer Mylar® or custom polyester labels (or PET labels for that matter), what you get is a thin but very capable material. We have found uses for it across a wide range of industries including medical devices that are wiped down daily in a hospital environment; as durable serial numbers in industrial fabrication; as safety information on high-end light fixtures; and even as delicate price tags for high-end jewelry. It truly is a versatile, weatherproof material that we have daily experience converting and printing.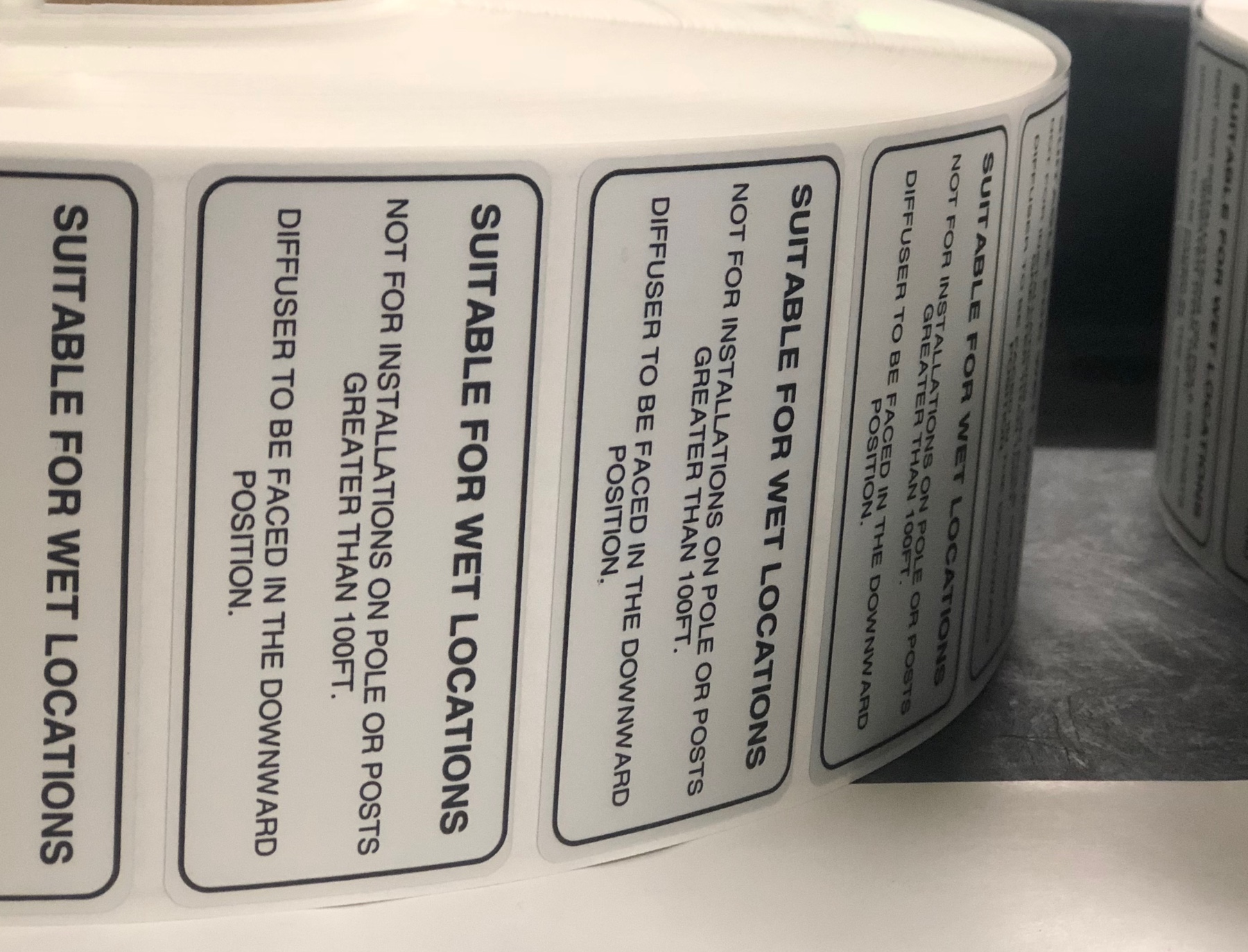 Flame Resistant Tags
Sometimes label material just needs to perform in the heat…and sometimes the label needs to survive it. There are many applications such as high-power batteries or electronics that run hot that have labeling needs but also require design engineers to be conscious of flammability. Paper labels and other low-temperature materials have the potential to add fuel to a fire. At times it's critical to have flame-resistant tags and labels.
So when flammability is a design concern, you need to look to specific materials designed to meet the UL 94 VTM-0 level of flame retardants. One common material type is made up of polyamides–a high-temperature synthetic. These meet the requirements but can be very expensive. Recently new polyester-based materials have appeared on the markets. They maintain a similar level of flame retardant properties at a relatively lower cost.
These materials matched with properly-suited ink can be printed and die-cut to meet your specific shapes and needs. Whether you are tracking electronic components, marking power supplies, or labeling batteries, when the heat is one, Coast Label can offer cool solutions that meet the requirements head-on.