CONTROL PANEL LABELS & GRAPHIC OVERLAYS
Custom Control Panel Labels & Stickers Explained
Custom Control Panel labels and stickers (also known as Graphic Overlays) are commonly used to identify switches, knobs, lights, and dials on equipment. They can include clear windows for indicator lights, holes for switches or screws, as well as other custom design features.
At Coast Label, our graphic overlays and control panel stickers are typically subsurface printed on Lexan® or other durable/industrial film products and feature high-performance laminating adhesives such as 3M 467 or 468. We are also distinguished in our ability to digitally print and die-cut, allowing us to provide fast turn time and short runs with no tooling costs.
Because Control Panel labels are always unique to your requirements, we believe in a collaborative relationship between you are our team. Our Application Specialist will consult with you every step of the way–including determination of materials and adhesives. It is this communication and collaboration that sets our team apart from others.
Capabilities of Control Panel Overlays:
Lexan
Adhesive Free Locations
Windows
Short Runs
Custom Shapes
Extremely durable and industrial grade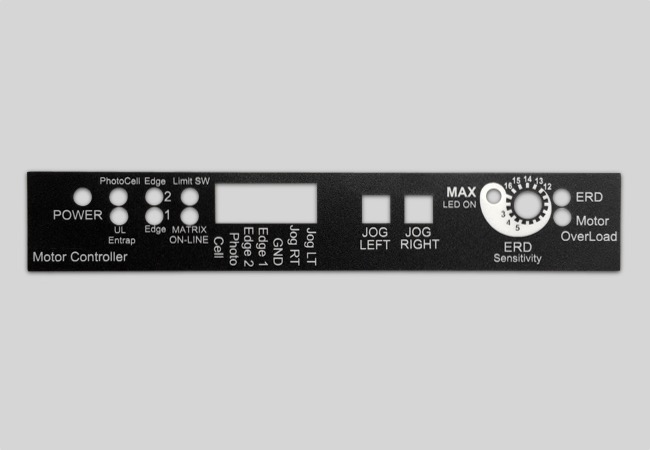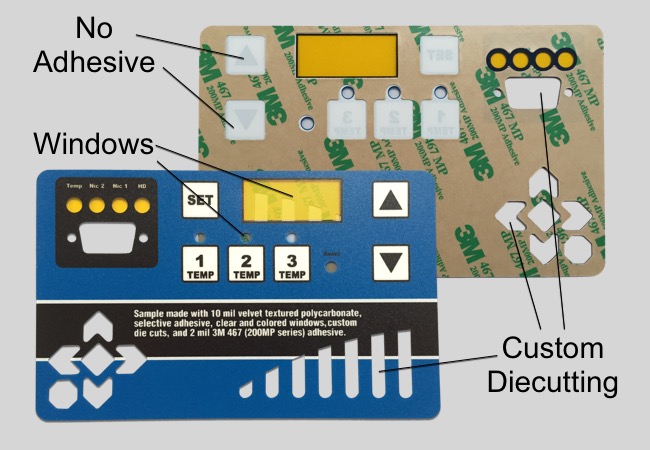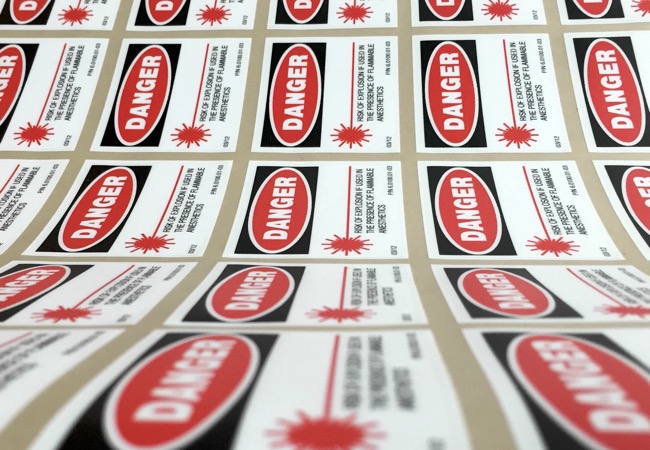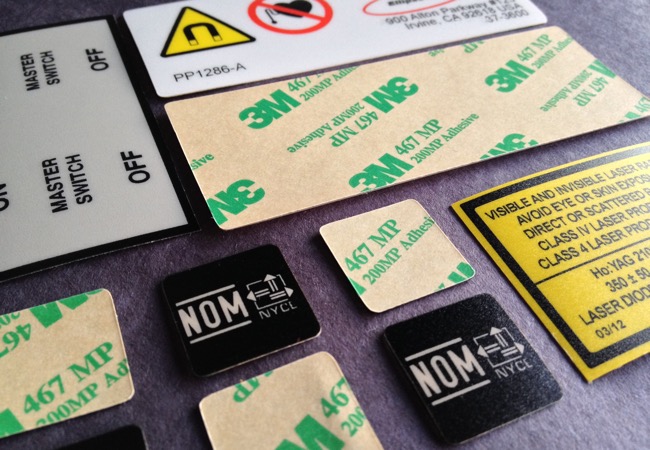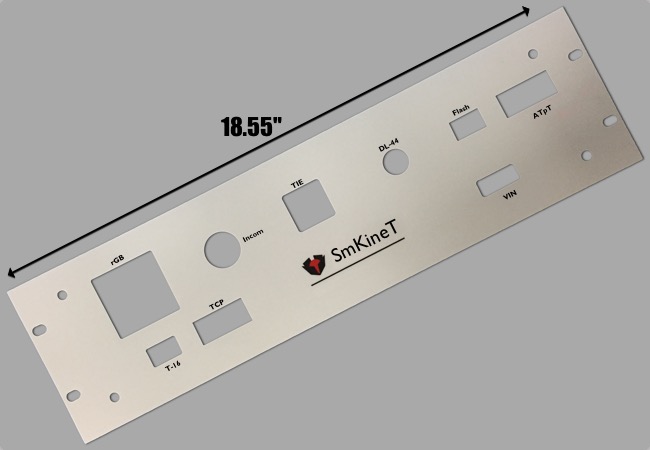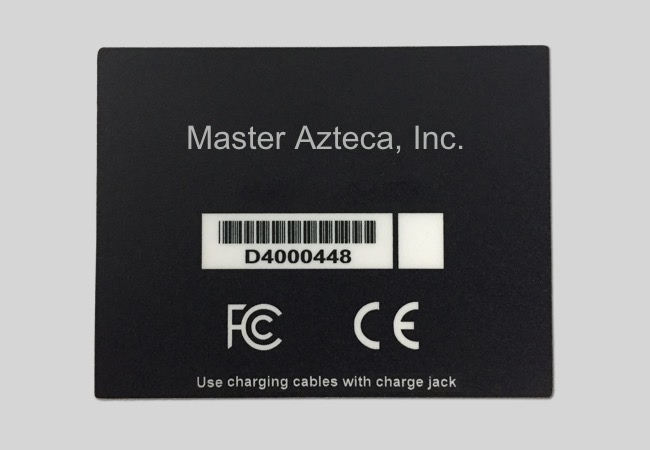 Chart of Standard Colors – Used for Custom Control Panel Labels & Overlays
The following are standard colors used in our short-run equipment. Don't see the exact color you are looking for? Please contact us for more options.
Process Magenta

PMS Magenta*

Process Yellow

PMS Yellow*

Light Grey

PMS Cool Gray 3*

Sunflower Yellow

PMS 130*

Royal Reflex Blue

PMS Reflex Blue*

Violet Purple

PMS Violet*
Chart of Standard Transparent Colors – Used for Industrial Custom Control Panel Labels
In addition to working as spot colors, Transparent colors (noted as "Trans") can be used in certain applications to change the color of clear materials (for example to change the color of a window).
Trans Tomato Red

PMS 1797*

Trans Sapphire Blue

PMS 654*

Trans Plum Purple

PMS 519*
*These charts are intended as a reference guide only. These colors are not part of the Pantone® Matching System. The PMS number associated with the color is a representation only.
Electrical Panel Labels
Labels for electrical panels play an important role in keeping people safe. Most industrial facilities have pretty complex wiring. Electrical panel labels clarify the connections as well as the types of electrical signals being used. These labels also warn of electrical hazards, using bright colors to draw attention to the important information being conveyed. Additionally, there are components outside of the electrical panel that need to be labeled. Some of these components include: 
Terminal blocks

Industrial automation equipment

Access panels and doors for concealed electrical items

Electrical switchgear and switchboards

Transformers

Electrical substations

Motor control consoles

Battery racks

Motor starters
Labeling all the components of an electrical panel is essential. You need labels that will stay put and endure industrial conditions to keep people safe. At Coast Label, we use only industrial-grade materials to engineer electrical panel labels that will stay adhered to various substrates. As a custom label manufacturer, we can help you design electrical panel labels that will endure whatever conditions your labels will be subject to. We'll help you engineer labels for electrical panels that will conform to industry standards as well as meet your unique needs.
Labeling of Electrical Equipment
High voltage can cause serious injury or even death. That's why the labeling of electrical equipment is so important. Whether the equipment is being used or repaired, certain precautions need to be taken to keep your employees safe. 
At Coast Label, we can help you design labels for your electrical equipment to keep your employees safe. Some of the capabilities of our electrical equipment labels include:
Chemical resistant

Weatherproof 

Industrial-grade materials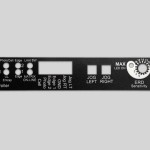 Breaker Panel Labels
A circuit breaker panel is typically used in smaller buildings or residential homes to control sources of power. Breaker panels are less advanced than the kind of electrical panels used for large industrial buildings and complexes. Still, breaker panel labels communicate important information about the location of each circuit. These labels need to be durable and easy to read. 
At Coast Label, we can manufacture custom breaker panel labels for your unique business needs. You can customize everything from color and size to number of rows. And with the industrial material used, you can be sure your breaker panel labels will stay put for years. 
Electrical Panel Labeling Standards
Electrical panel labeling standards vary in different locations, depending on local and state laws as well as industry regulations. Electrical panels require many different parts and components to be labeled. Some of the labels highlight safety concerns, while others provide identifying information. 
The Occupational Safety and Health Administration (OSHA) as well as American National Standards Institute (ANSI) are two of the main regulatory bodies in the United States. Both OSHA and ANSI set standards surrounding electrical panel labeling to keep people safe. OSHA has also begun to inspect certain facilities to ensure that they are following best practices. Additionally, the National Fire Protection Association develops the National Electric Code, which dictates how to best manage electrical hazards as well as how to design, install, and inspect electrical equipment. 
When labeling your electrical panels, here are some things you'll need to keep in mind:
The wording of any sign must be legible and clear with enough information to be understood. 

The signal word must be legible from five feet away. 

Before use, electrical equipment needs to be marked with the manufacturer's name and trademark, voltage, current, wattage, or other necessary ratings. 

Safety signs must be used to warn employees about electrical hazards.

The markings and labels must be able to withstand the conditions they are subject to. 
For more information on specific electrical panel labeling standards, consult the following codes: OSHA 29 CFR 1910, ANSI Z535.4, and NFPA 70/NEC 2020.