Domed Labels and Domed Stickers
If you're looking for a way to promote your business, custom domed labels can really help. These labels are a fantastic way to really impress your clients, potential customers, and help get your brand out there.
Domed labels work well on just about any kind of product. However, there are some products and surfaces. We can make your labels for your laptop, bottles, booths at conventions, and more.
At Coast label, we make domed labels and domed stickers with a thick, crystal-clear, polyurethane dome. This provides you with a highly durable and unique appearance that enhances your brand. This "dome" protects the printing and provides a 3D label.
We can help you choose the right materials to make sure your domed labels are produced to your exact specifications. We specialize in custom labels and that means we can make them for you in various sizes and shapes to meet your needs and specifications.
Information about Domed Labels
Our high-quality domes to give your labels a nice 3D look. But what else makes domed labels and tags special? For starters, all of them are weather-resistant from the dome down to the base material.
Here's a list to give you a little more information about some of the benefits of domed labels:
Available with either high resolution full-color (CMYK) printing or spot Pantone® colors for color fidelity
Strong, long-lasting polyurethane coating that help resist UV fading and degradation
Water-resistant with a strong industrial grade adhesives
Custom sizes, shapes, and colors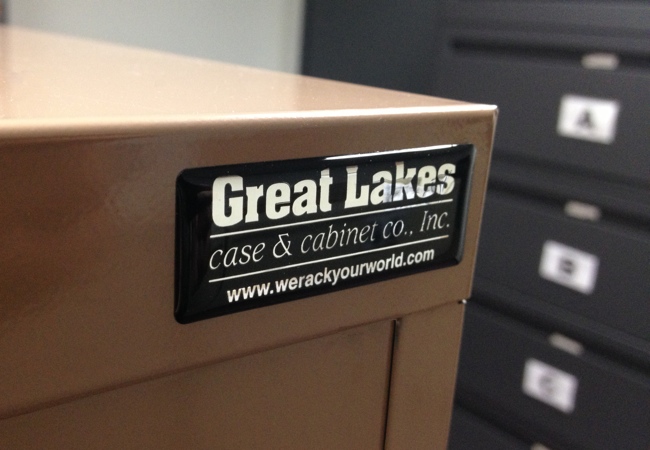 I'm happy that this process has gone more smoothly than I had first anticipated. You provide great guidance and explanation, which is critical for an order like this that's so industry-specific and not easy to figure out!
Christine Pope

American Aldes Ventilation Corporation