We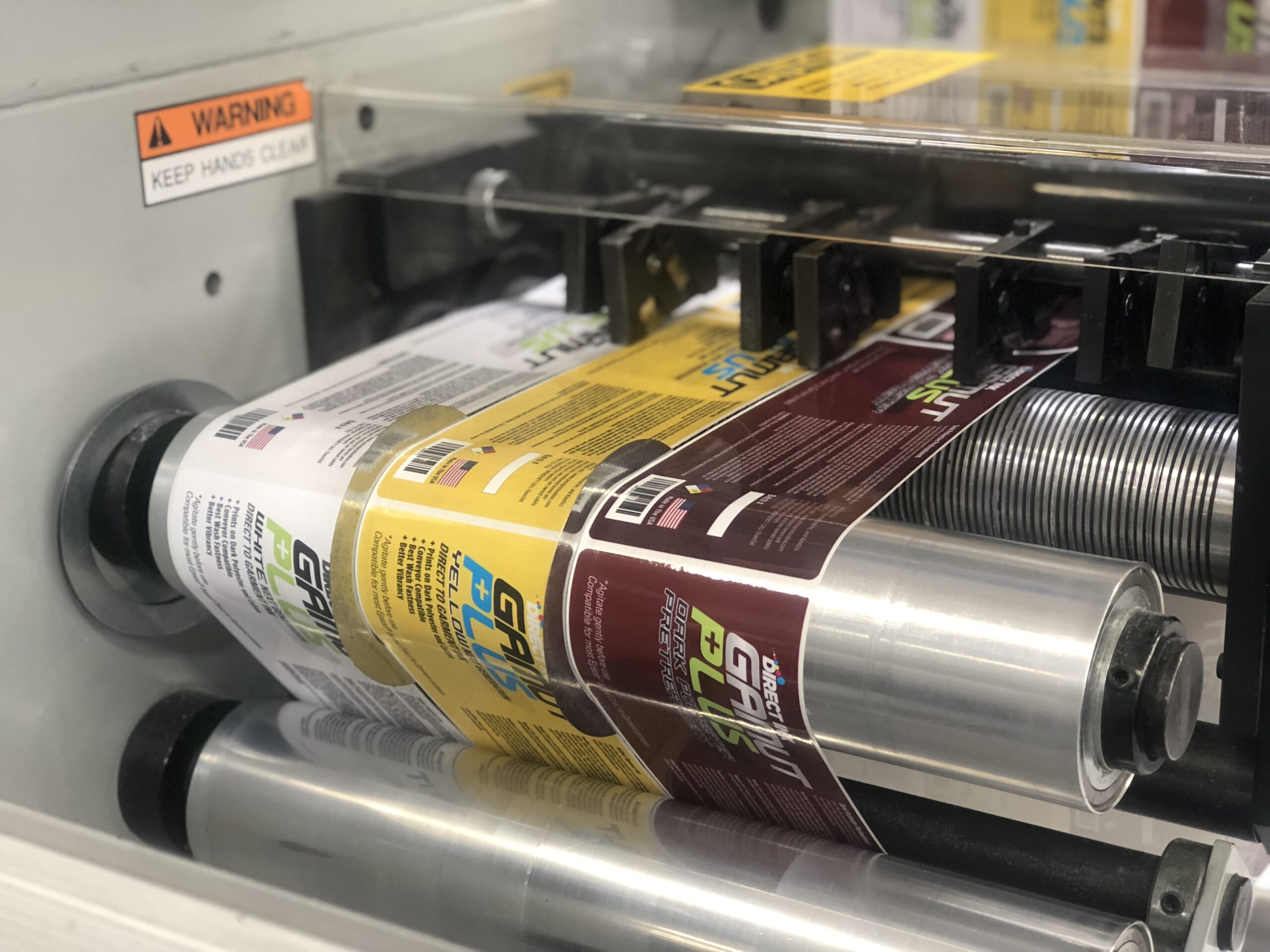 High gloss labels (glossy labels) can be used to to stand out from a matte surface or blend in with a highly polished one. The shiny finish of high gloss labels can catch the light to create bold, vibrant colors and tend to be "truer" to Pantone solid coated formula guides.
High gloss labels can be implemented in pretty much any application. From cosmetics and wine labels to durable supplies, machine rating plates, or even UL 969 applications, we can work with you to incorporate a high gloss look. Depending on the application, we can deploy this using a combination of inks, varnishes, and/or laminations.
Custom Glossy Labels
At Coast Label, we can design and print custom glossy labels that will help you stand out from the crowd.
Custom high gloss labels can be designed in just about any shape and size you need.
Work one-on-one with a label application specialists. They will help you determine the right materials and adhesives to use for your labels.
Each label is made to exact requirements. That means you know you're getting exactly what you need.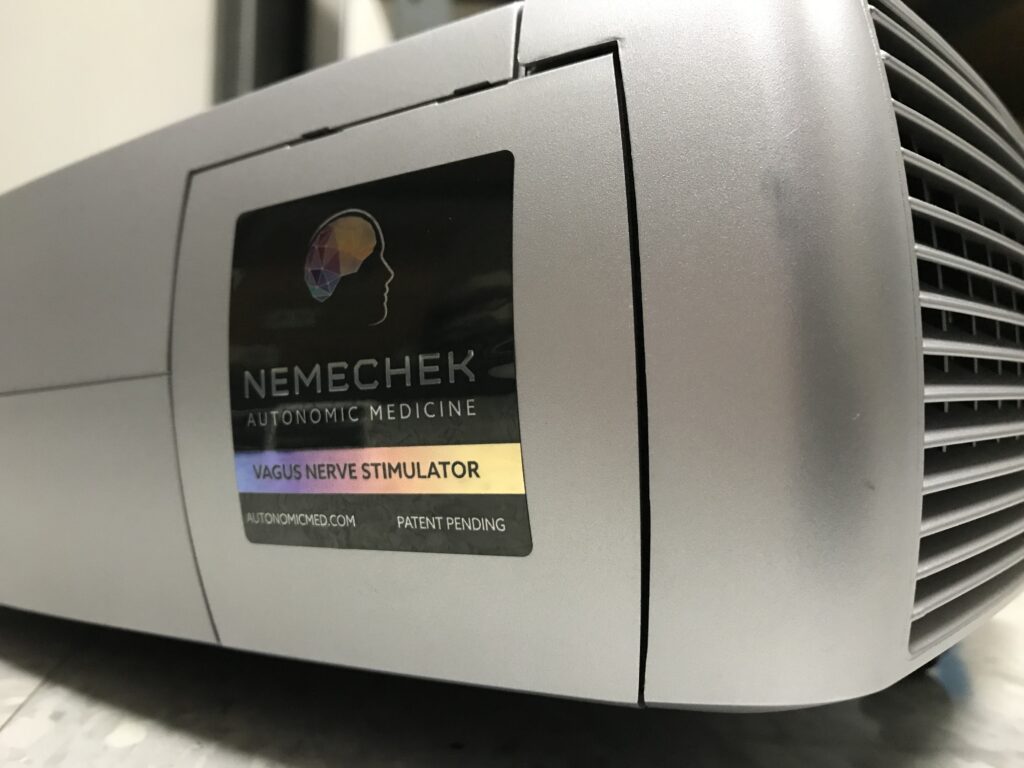 The No Label Look With High Gloss Labels
A correctly chosen glossy clear labels can virtually disappear when applied to a glossy surface, leaving the text and imagery to stand out on its own. This effect is often called a no label look, as it simulates the appearance of direct printing on a product. Working with a Coast Label application specialist we can help you select the correct material and implement art choices, such as strategic use of white ink to make your print look vibrant.
---
LABEL TIP: During application, clear labels can be less forgiving than other kinds of labels–bubbles are more likely to show up if the proper care isn't taken. However, when applied correctly, glossy clear labels look absolutely stunning on your product. Here are some of our best tips for hand applying glossy clear labels:
Clean the surface of your product to get rid of dust and dirt. Dust and dirt underneath the clear label will create bumps and bubbles. It can also prevent the adhesive from bonding properly.
Wash your hands to remove the natural oils of your skin. The oils of your skin can leave fingerprints on your labels. They can also interfere with the adhesion of your glossy clear labels.
Begin in the center and slowly work your way out. This will help avoid wrinkles and bubbles in your label. It will also help your label adhere better.
Make sure to pull the label taut. Keep that tension while you're applying the label.
Don't smooth it out after. There may be a few small bubbles. Rubbing them will make the label more likely to crack. Give the label time to settle. As long as you've followed the above steps, the small bubbles should resolve on their own as the adhesive wets out.
Glossy White Labels
Glossy white labels are one of our most popular options. The white background allows virtually any color to show up, letting your label design look its best. And the high shine creates vibrant colors that pop. Glossy white labels may be common, but with your creative design, they're anything but boring.
Waterproof Glossy Labels
When designing labels for food and drinks, you may be concerned about how the label will perform. Exposure to liquids and oils can make stickers peel. Waterproof glossy labels, however, are designed to withstand long-term exposure to moisture.
White vinyl is one of the most common materials used to ensure the label is waterproof. We can print your labels on vinyl in any size to give you a waterproof glossy label that will last. Talk with one of our specialists today to learn what material you should use for your product label.
Glossy Label Paper
If you're looking to print your own labels, one option is to buy glossy label paper. When choosing the kind of label to buy, you need to know what kind of printer you have. Both inkjet printers and laser printers use different processes to apply ink, so different label papers are needed.
If you have a laser printer, you'll need glossy label paper made specifically for your printer. A laser printer uses heat from the laser to fuse toner to the paper. Glossy label paper for laser printers has a smooth finish and is pretty water resistant.
Inkjet printers, on the other hand, spray ink on top of the paper. If you use glossy label paper meant for laser printers, the ink won't dry. Instead, it will just sit on top of the label paper and smudge. You'll need to purchase glossy label paper for your inkjet printer, which will be able to absorb the ink. The paper won't be quite as glossy or smooth, but will work well with your printer. Another note about inkjet glossy label paper is that it doesn't hold up well against humidity. You'll want to keep it away from all kinds of moisture or risk the label breaking down.
High Gloss Labels for You
At Coast Label, we're all about creating custom labels that are as unique as you are. With options for clear, white, and waterproof glossy labels, plus one-on-one support from our team, you can be sure you're getting the right label to fit your needs. Take your product to the next level with your custom-designed high gloss labels. Contact Coast Label today for a consultation.
 I just wanted to say thank you for all of your help in getting the labels we needed and in such a short amount of time. Your company was able to help us where your competition had failed miserably! We will definitely be coming to you for any other label requirements we run into.
Chas Wilbur

CMS Displays