Custom Laser Printer Labels
At Coast Label you are not limited to the standard papers and basic adhesives used in stock laser label products. As custom manufacturers, we are able to tailor a product to meet your unique needs, including the use of high-performance films that are laser printable for drum labeling and other industrial applications, and acrylic adhesives that range from removable to industrial-strength permanent. That's the beauty of Coast Label and our custom laser printer labels.
Further, the sheet size can be what you need, and the labels' shapes and sizes can be whatever you need for your application. Labels sheets can also be pre-printed or tinted to exactly how you need them.
Just tell your Application Specialist what laser label would suit your needs best and there's a great chance we can come up with a custom solution that works better for you than any stock product.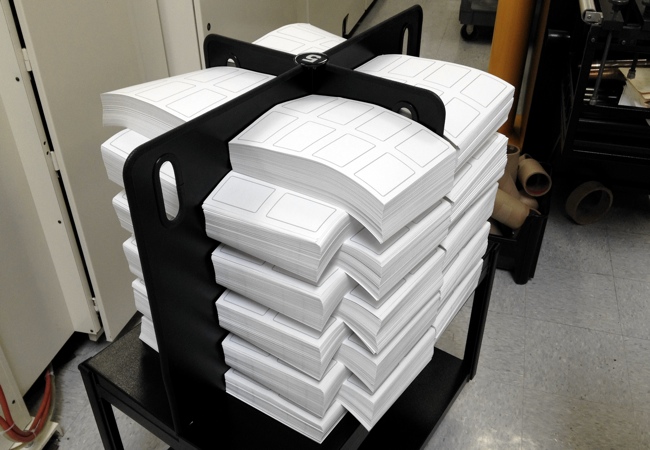 Quality, regulatory, engineering, marketing, branding, sales, order processing, fulfillment, supply chain management—all of those things are important in this business. When I look for a vendor I am looking for somebody that can understand all those other elements as well. Coast Label does a great job of understanding and fulfilling those requirements.
William Arnold

Swan Valley Medical Incorporated