POLYCARBONATE LABELS & LEXAN LABELS
Custom Lexan Labels
Lexan® is SABIC Innovative Plastics' registered trademark for polycarbonate film. That's why Lexan labels are often referred to as polycarbonate labels. It is a tough and resilient material that has seen uses as varied as football helmets, aircraft windshields, and safety glasses. These characteristics make Lexan polycarbonate an excellent material from which we manufacture many high-performance products including Control Panel Labels, graphic overlays, medical device labels, and other custom labels.
Lexan polycarbonate labels are available with several finishes including smooth and velvet (a pebbly matte finish). There are also multiple thickness options. Depending on the thickness, we can manufacture products for you using Lexan as a protective lamination over another material, or by "sub-surface printing" directly on the Lexan material itself. We can also supply products made with Lexan with a variety of adhesives, including 3M's line of high-performance "350", "467" and "468" adhesives.
Your Coast Label Applications Specialist will consult with you to understand your unique application and the environmental exposures your product will experience.  This will enable us to design and manufacture just the right durable Lexan product to meet your needs and product lifecycle requirements.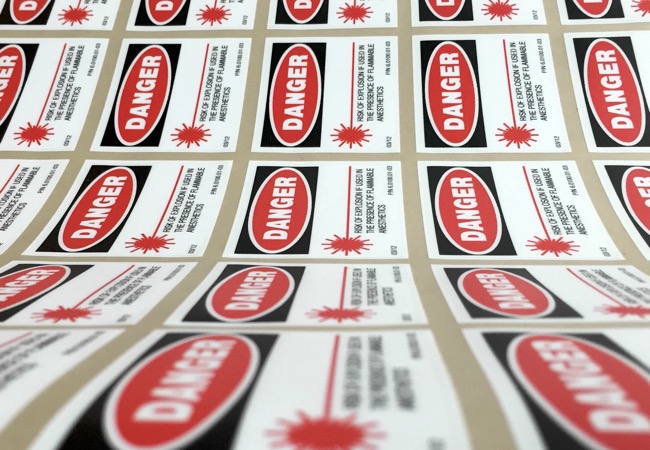 I just wanted to say thank you for all of your help in getting the labels we needed and in such a short amount of time. Your company was able to help us where your competition had failed miserably! We will definitely be coming to you for any other label requirements we run into.
Chas Wilbur

CMS Displays