ASSET TAGS & ASSET LABELS
Benefits of Asset Tags and Labels
Asset inventory and control processes are expensive, and the costs extend beyond the price of a label. If an asset label fails or falls off, the cost of lost information and relabeling is high. At Coast Label Company we will assist you with creating durable asset tags and asset labels that will help identify, control, and track your valuable assets.
Asset labels are most commonly made from aluminum foil, polyester, or tamper-evident materials, but we will create what you need for your specific application. A variety of adhesives and protective laminations ensure that your labels will adhere properly to surfaces and that the printed information stays readable for the life of the label.
Labels can have consecutive numbers with or without barcodes and we are able to print from your supplied database if necessary.
Coast Label is one of the few label manufacturers that have invested in a TruCheck® barcode verification system (Case Study: ANSI Graded Barcodes). TruCheck® provides an objective ANSI grading score to insure that our barcodes are scannable and meet or exceed the industry standards.
Capabilities of Asset Tags and Labels:
Consecutive Barcodes
Hexadecimal numbers
Number sets
Durable construction
Water-resistant materials
Industrial strength adhesives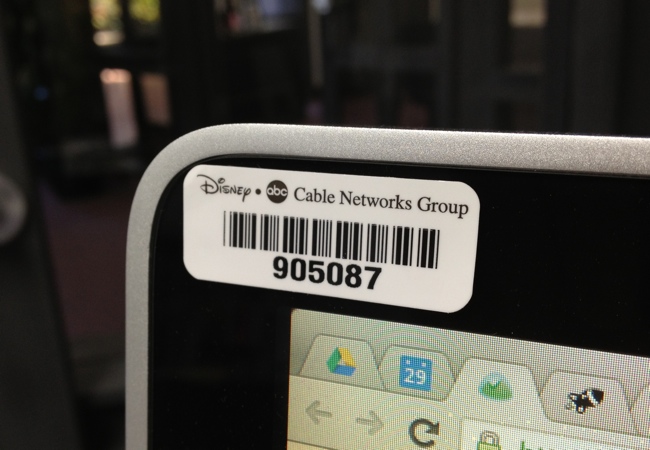 Fixed Asset Tags and Labels
Your fixed assets are vital for the day-to-day running of your business. Keeping track of fixed assets such as computers, projectors, cars, machinery, and more is essential. If your office is small, accounting for all of your assets might not be difficult. But as your business grows, managing your fixed assets can take more effort. In fact, you may need to implement an asset management system in order to account for everything.
Fixed asset tags and fixed asset labels are an easy solution that can help you quickly and easily keep track of your important property. With the quick scan of a barcode, assets can be tracked and accounted for. Whether you opt for a 1D or 2D barcode, we can help you design custom asset tags and labels for your fixed assets. 
Plus, asset labels play an important role in discouraging theft and protecting you from asset loss. With permanent adhesive, asset tags and labels remain in place. Additionally, tamper-evident materials can be used to prevent the whole removal of asset tags and labels. 
Custom Asset Tags
At Coast Label, we take pride in providing custom solutions for your unique business. We'll help you engineer custom asset tags that will last. In fact, our application specialists will help you choose from a variety of industrial-grade materials and adhesives to ensure that your labels will last for the life of your assets. Whether you need waterproof, heatproof, or weatherproof labels, we can help you pick the right combination of materials and adhesives. 
Rectangular or square asset tags are fairly standard. However, as a premier custom label company, Coast Label offers customization in just about every area of label design. From custom sizes to custom shapes, we can do it all. 
Have highly specific color needs for your asset stickers? We use the Pantone color matching system to match colors as closely as possible. Here are just some of the ways you can customize your asset tags and asset labels:
Custom shape

Color matching

Custom material, such as foil, paper-based, polyester, destructible vinyl

Over-lamination

Tamper-evident solutions

Custom barcodes and QR codes 
What Information Should I Include on My Asset Tags?
The answer to this question depends on the specific way you intend to use your asset labels. However, here are some of the common pieces of information you may want to use on your custom asset tags:
Quality, regulatory, engineering, marketing, branding, sales, order processing, fulfillment, supply chain management—all of those things are important in this business. When I look for a vendor I am looking for somebody that can understand all those other elements as well. Coast Label does a great job of understanding and fulfilling those requirements.
William Arnold

Swan Valley Medical Incorporated