Uses for Direct Thermal Labels
Direct thermal labels are typically used for short-lived applications such as hospital labs, shipping labels or point-of-use pricing and scale labels.
Coast Label can manufacture custom blank or preprinted direct thermal labels in a variety of paper and film materials with a range of adhesives. Substrates are also available with varying thermal sensitivities, including Infrared scannable features.
We offer custom solutions including special shapes and sizes, pre-printed static information, and non-standard roll diameters and core sizes.
Capabilities of Direct Thermal Labels: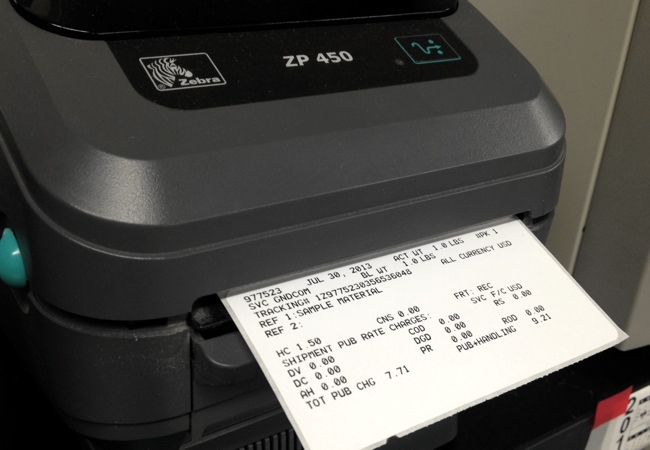 Direct Thermal Labels
When you need to print large volumes in a short amount of time, direct thermal labels are an excellent choice. Direct thermal printing is inexpensive and provides clear text and images. 
Whether you need blank direct thermal labels, or pre-printed direct thermal labels, Coast Label can do it all. At Coast label, we'll help you engineer the perfect direct thermal labels for your needs. From custom shapes to custom sizes, Coast Label has you covered.
Direct Thermal Label Uses
Because of the speed at which high volumes can be printed, direct thermal labels are used across a variety of industries. Some of the most common uses of direct thermal labels include:
Shipping labels: Shipping labels only need to last through transit, so many companies use direct thermal printing for their shipping needs. These labels are an inexpensive option that can be quickly printed. 

Food labels: Direct thermal technology doesn't use any ink, which makes them ideal for food labels, like those used at the deli counter. 

Point-of-use pricing: Direct thermal is perfect for point-of-use pricing, such as when products are weighed on a scale to determine the price. 

Healthcare labels: In hospital and healthcare settings, direct thermal labels are often used for labeling lab samples and printing barcodes.

Name tag labels: Name tags are typically used only for short periods of time, such as when identifying visitors on campus. Because of this, direct thermal are the perfect choice for printing name tags.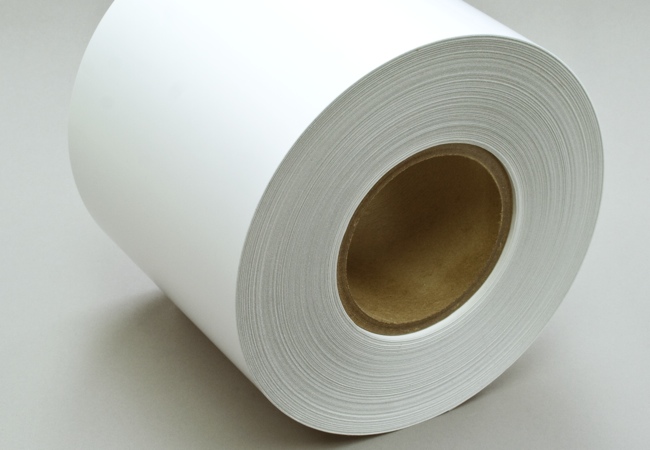 When Not to Use
If you only need labels to last six months or less, direct thermal labels can be a great option. But when you need labels to last longer than six months, you should avoid them. Direct thermal are considered a more short-term solution. The text or imagery typically begins to fade after a few months. However, this is only a problem if longevity is your goal.
Another thing to note is that these labels are sensitive to both UV light and heat. Direct thermal labels are printed on pretreated paper that responds to heat. This means that when exposed to UV light or heat, the label can be obscured, making it illegible. 
Finally, direct thermal labels are sensitive to abrasion and are not recommended for high-contact use. Some direct thermal labels are treated with a top coat to reduce smudging from contact. However, in general, direct thermal labels should not be used in extreme conditions. Other options, such as thermal transfer labels, will endure abrasion and heat and would better suit your needs. 
How to Know If a Label is Direct Thermal
There's a simple way to know whether or not a label is direct thermal: give the label a scratch. Because direct thermal labels are sensitive to abrasion, your scratch mark should show up. However, some direct thermal labels have a top coat and will require more effort to make a mark. 
The other way to detect a direct thermal label is to apply heat. Using a match or lighter, bring the flame close to the label. A black mark should show up where the heat touches the label. 
How to Store Labels
Direct thermal labels are sensitive to heat and abrasion, so take care when storing your direct thermal labels. To ensure the quality of your direct thermal labels, store them away from UV light, heat, and cold. A climate-controlled storage facility kept at 72 degrees F is ideal, with 52% relative humidity. Additionally, the labels should be used within a year. 
Label Sizes
As a custom label company, Coast Label can manufacture these labels in any size you need. The 4X6 direct thermal label size is probably the most common size we produce, as 4X6 labels are ideal for shipping. Other common direct thermal label sizes include 4X2, 2X1, and 1.5X1. However, you are not limited to standard label sizes. 
When purchasing these labels on a roll, another thing you have to consider is the diameter of the core. Commonly, ¾", 1", and 3" cores are used, but at Coast, we're able to offer you non-standard core sizes tailored to your needs.
Quality, regulatory, engineering, marketing, branding, sales, order processing, fulfillment, supply chain management—all of those things are important in this business. When I look for a vendor I am looking for somebody that can understand all those other elements as well. Coast Label does a great job of understanding and fulfilling those requirements.
William Arnold

Swan Valley Medical Incorporated