3M™ PERFORMANCE ADHESIVE LABELS
Whether it's the heat or the cold, extreme conditions affect the performance of adhesives. 3M™ has a variety of adhesives engineered for high performance in extreme environmental conditions. Some of their specialty adhesives include:
3M™ Adhesive 350: This modified acrylic adhesive is highly sticky, allowing it to adhere to difficult surfaces, such as low surface energy surfaces, slightly oily metals, and surfaces with powder coatings.
3M™ R3500 Removable Adhesive: This adhesive allows for repositioning several times. It holds firm to glass, metal, and plastic, and removes without leaving behind residue.
3M™ High Stability Acrylic Adhesive 500: Ideal for outdoor use, this adhesive can be removed up to one year after placement and is usually paired with a vinyl face stock.
3M™ Adhesive 400: For exposure to heat up to 250℉, this medium-pressure sensitive adhesive creates a strong bond.
3M™ P1400: This adhesive withstands extreme UV exposure as well as resists moisture and is one of the best for outdoor use.
3M™ performance adhesive labels can be configured to suit a variety of high-performance needs. As a 3M select converter, we can help you design custom high-performance labels using the best 3M materials. Our application specialists will help you determine the best 3M adhesive for your labels.
3M™ 467MP 200 MP Adhesive Labels
3M™ 200MP adhesive is a high-performance adhesive that has been in use for over 30 years. It is one of the best adhesives on the market for metals and high surface energy plastics. Withstanding up to 400℉ for short periods of time, this acrylic adhesive performs well in extreme environments. It can handle humidity as well as changes in temperature from hot to cold.
Using 3M™ 200 MP adhesive, 3M™ 467MP is a high-performance transfer tape with many capabilities. Use it for nameplates, graphic overlays, trackpad bonding, mylar attachment, and more. Additionally, 3M™ 467MP cuts cleanly and resists slipping or spreading in warm environments. It's also repositionable for a short amount of time, allowing you to place your labels precisely.
3M™ 467MP resists chemicals and solvents and performs consistently well on:
Aerospace equipment
Electronics
Automotive parts
Our team can help you engineer labels using 3M™ 467MP to your exact specifications. From standard sized to custom fit, we'll help you create high-performance labels that endure many industrial conditions.
3M™ Permanent Adhesive Labels
When you need your labels to stay put for the life of the product, permanent adhesives are the go-to solution. 3M™ permanent adhesive labels come in a variety of options, from standard shipping and tracking labels to more specialized applications.
3M™ P1650: This permanent acrylic adhesive is ideal for automotive applications where heat and grease are a concern.
3M™ Adhesive 320: This permanent adhesive is designed specifically for curved surfaces. Permanent labels using this adhesive resist lifting at the edges. Labels with this adhesive work well with flexographic and thermal transfer printing.
3M™ Adhesive 1655: This high-performance adhesive resists acids and adheres to polyolefins, making it ideal for use on batteries.
3M™ permanent adhesive labels have a broad range of uses, from automotive to aerospace and everything in between. As a 3M™ select converter, Coast Label is ideally suited to help you engineer permanent labels that will suit your needs.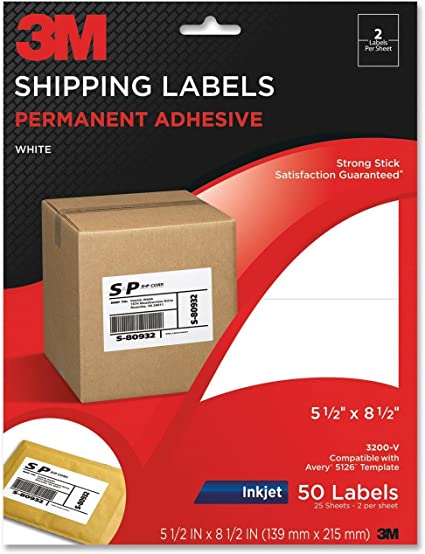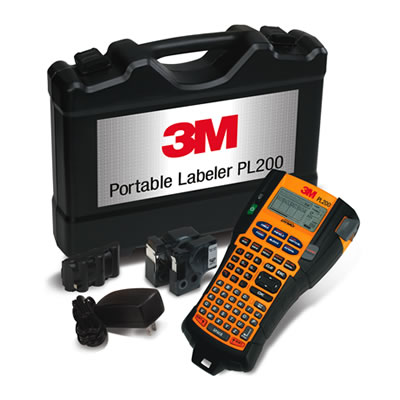 3M™ Printing Labels
3M™ Press Printable Labels offer a huge variety of options for labels you can print in-house. With options for Inkjet, laser printing, screen printing, thermal transfer, and more, 3M™ Printing Labels can be paired with 3M™'s premium adhesives. Some of the most common uses of 3M™ printing labels include:
Thermal transfer labels
Barcodes and shipping labels
Branding labels
Variable information printing
Void and tamper-evident labels
UV protection
Drum labels
Frozen foods
At Coast Label, we can help you engineer 3M printing labels suitable for your unique business needs. With our vast die-cutting library and specialized printers, your options are almost limitless.
 I just wanted to say thank you for all of your help in getting the labels we needed and in such a short amount of time. Your company was able to help us where your competition had failed miserably! We will definitely be coming to you for any other label requirements we run into.
Chas Wilbur

CMS Displays