Fluorescent Labels
Fluorescent labels are an inexpensive, eye-catching option for labeling your products or highlighting safety concerns. At Coast Label, we'll help you engineer the perfect fluorescent labels for your needs. Our custom neon labels are bright and visually appealing. Need help designing your neon labels to stick to certain surfaces? Our application specialists will walk you through the process from start to finish.
Custom Neon Labels
The word "neon" originally applied to the gas that produces a red-orange color but has become more widely used to mean bright colors. Fluorescent or neon colors appear to light up because of how they reflect light. The luminance of the colors means that fluorescent labels are very noticeable. In fact, neon labels get noticed 75% faster than other colors and have a 55% chance of being noticed a second time.
Neon colors are essentially brighter versions of primary and secondary colors. The following is a list of some of the most commonly used fluorescent colors:
Green–UFO Green, Electric Lime
Red–Bright Red, Electric Orange
Yellow–Neon Yellow, Bright Chartreuse
Blue–Electric Blue, Electric Cyan
Purple–Bright Purple
Pink–Neon Pink, Neon Magenta
When you need custom neon labels, Coast Label has you covered. We will help you design truly custom labels to fit your needs. Using Pantone spot colors, we color match to get you fluorescent labels in the exact colors you need.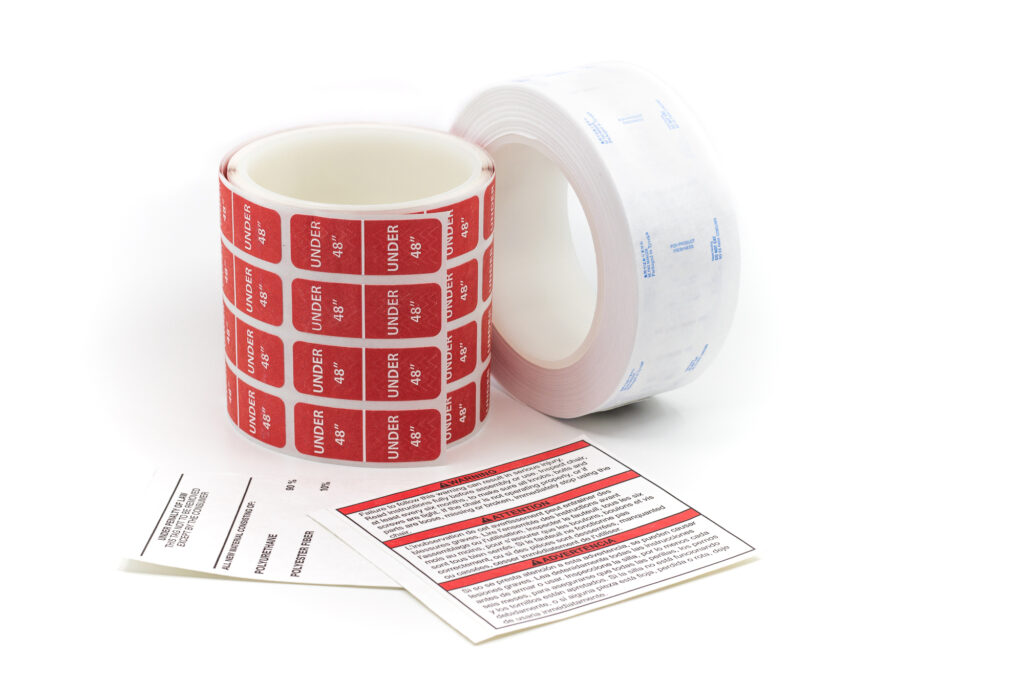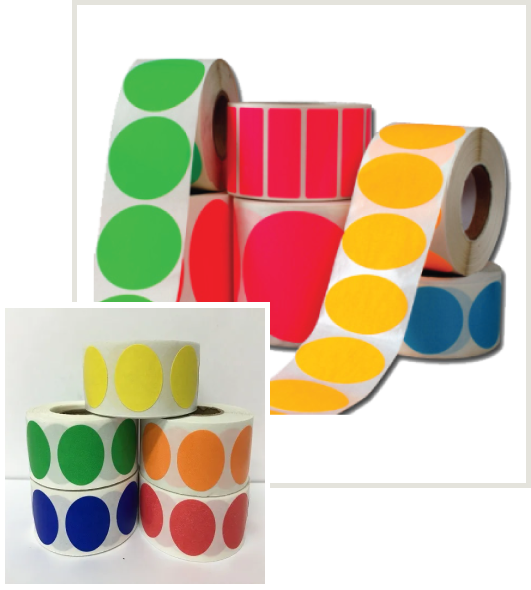 Fluorescent Stickers
Stickers are a great way to spread brand awareness or promote an event. When you really need an eye-catching design, fluorescent stickers stand out. Whether you need fluorescent print or fluorescent background, we can help you customize fluorescent stickers to suit your needs. Here are just a few ideas:
Promote your event with luminous neon stickers.
Thank your customers with brightly colored, branded stickers.
Pass out neon stickers to potential customers.
Place fluorescent stickers in your front window to draw attention to sales.
Use neon stickers in car windows to advertise your business around the town.
However you intend to use your fluorescent stickers, Coast Label can help you bring your vision to life. We'll work with you one-on-one to design the perfect neon stickers for your business. From color matching to custom shapes, we'll work with you throughout the entire process.
Uses of Fluorescent Labels
Fluorescent and neon labels are used in a variety of industries to draw attention to safety concerns or important information. From pharmacies to factories, fluorescent labels play an important role in delivering information that needs to be seen. In some cases, neon labels are required to be compliant with certain safety regulations. Both OSHA and ANSI regulations require the use of fluorescent labels because of how visible and legible they are. Here are some of the most common uses of fluorescent labels:
Safety warnings
Color coding
Shelf labeling
Pallet tags
File labeling
Shipping labels
Medical files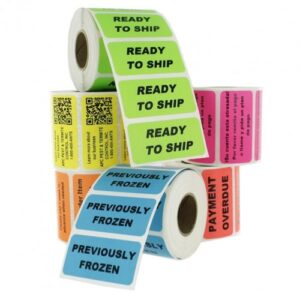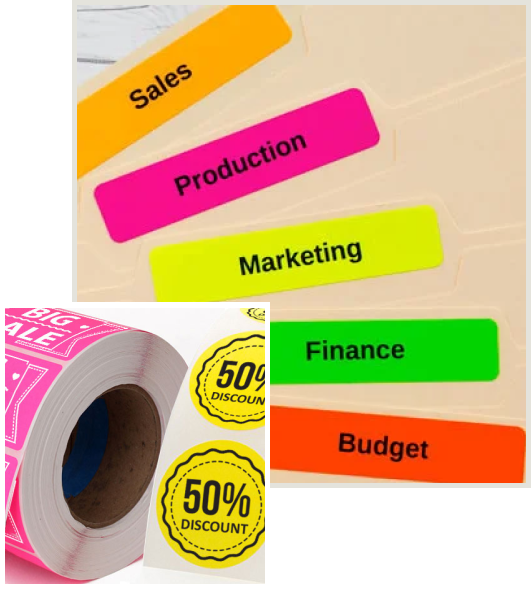 Benefits of Fluorescent Labels
If you think neon colors are only good for 80s nostalgia, think again. There are actually a lot of benefits of using neon labels for your business. Read on to see just a few:
Fluorescent labels and stickers are extra bright, which means they're the first thing the eye notices.
More visibility for safety signs ensures a safe worksite.
Using fluorescent labels from violet to hot pink on your product packaging is trendy, keeping your business relevant.
People associate fluorescent colors with happiness. Using fluorescent labels can help you instill this feeling in potential customers.
Whether used to label safety issues or sales items, fluorescent labels are the perfect way to highlight important info. At Coast Label, we pride ourselves in the customizability of our neon labels. We'll walk you through the entire process so you get exactly what you need. Contact us today for a free proposal!
 I just wanted to say thank you for all of your help in getting the labels we needed and in such a short amount of time. Your company was able to help us where your competition had failed miserably! We will definitely be coming to you for any other label requirements we run into.
Chas Wilbur

CMS Displays